Top wedding venues in Kuala Lumpur are at private locations with a romantic ambiance. Some restaurants have a banquet hall that shares entrance with walk-in guests, causing distractions hence not ideal. The lighting and setting play an important role in creating the perfect mood.
Bungalows and beach resorts usually have outdoor space catered to intimate gardens or beaches and small weddings. Hotels are excellent for grand weddings. Each venue has its positive and negative aspects. Choose the one with good reviews that fits your priorities.
What are the things to consider when choosing a wedding venue?
There are several things that you need to consider when choosing a wedding venues in Kuala Lumpur are capacity, outdoors or indoors, availability, and budget.
Capacity
You should have a good notion of how many people you will be inviting to your wedding when choosing your venue. This helps guarantee that you select a venue that can accommodate all the guests.
Outdoors or Indoors
When it comes to weather, it's best to hope for the best while planning for the worse! Because weather can be unpredictable, if you're planning an outdoor event, make sure to inquire about covered or indoor choices in the event of inclement weather like rain. The venue has both indoor and outdoor choices, you can always fall back on a simple plan B.
Availability
If you have set on a specific date for your wedding, start looking at venues as soon as possible to enhance your chances of finding one that is still available. If your date is more flexible, you should still plan ahead of time, but you'll likely have more options because you'll be able to choose your day based on the venue's availability rather than being bound by a specific date.
Budget
Before you start looking for a wedding venue, you can create a wedding budget. Consider how much you're willing to spend on your overall wedding and how much of that should go toward the venue in particular. Don't forget to factor in the whole cost of the venue. Some venues may include some essential event services in their overall price quote, while others may charge an additional fee for the same services
1. The Seavoy House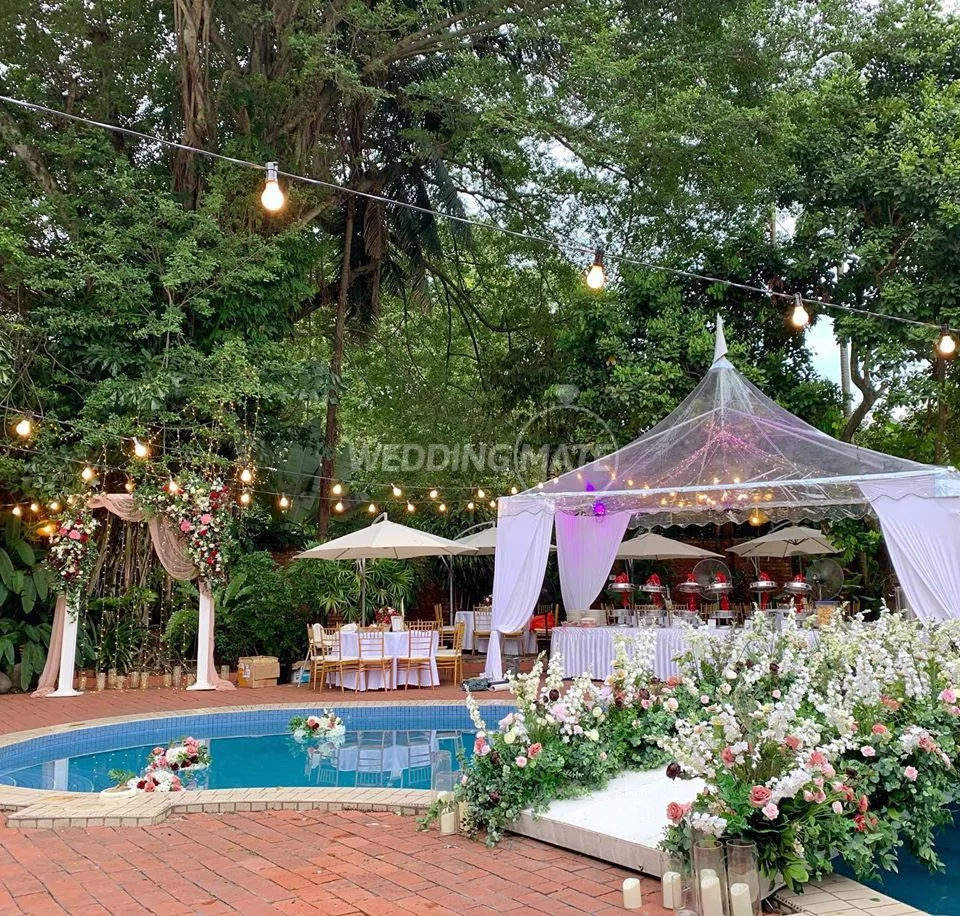 The Seavoy House is Contemporary bungalow venue with indoor and outdoor spaces.
Hosting corporate events, weddings, parties, product launches and others.
Located in Titiwangsa, the Seavoy House is wedding venues in Kuala Lumpur the ultimate destination for an outdoor wedding. The contemporary two-storey bungalow offers a picturesque atmosphere thanks to the lush greenery and minimal white arches.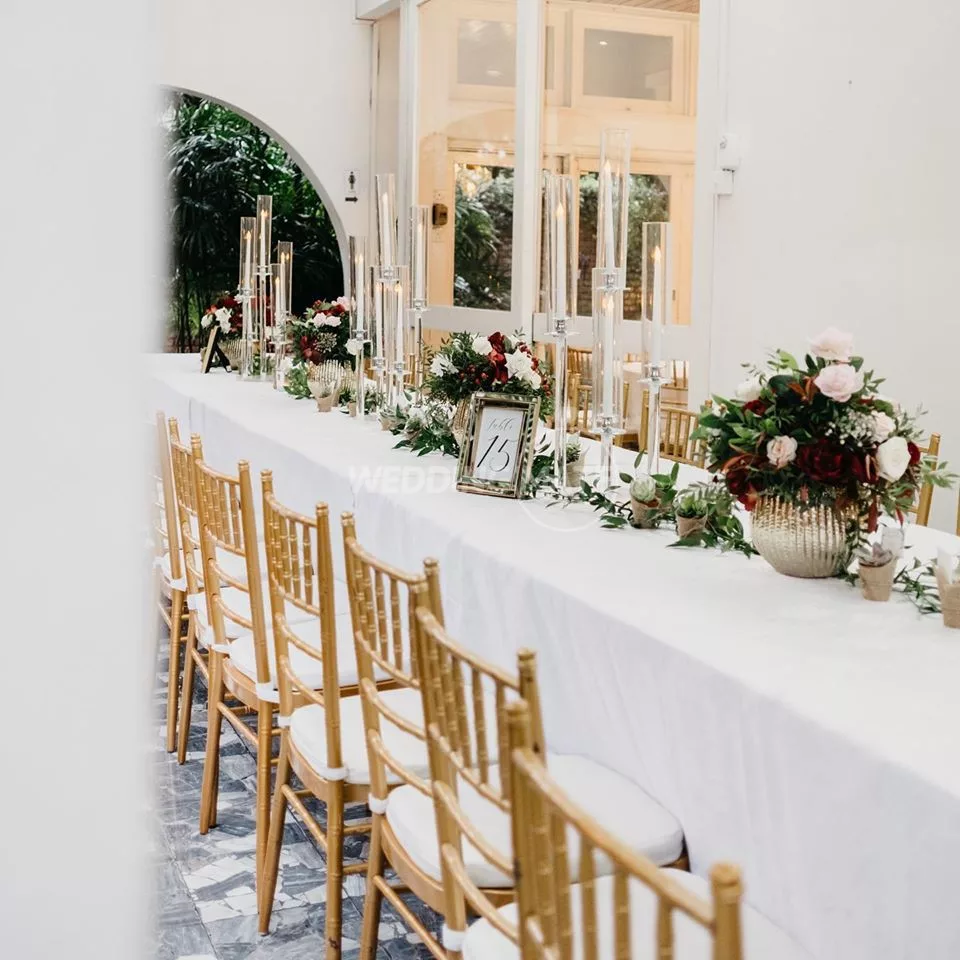 Whether you're aiming for a tropical or rustic-themed wedding, this beautiful space is where you can escape from the bustling city. We adore the elevated bridge over the pool for a stunning grand entrance.
Address: 28, Jalan Titiwangsa, Titiwangsa, 53200 Kuala Lumpur, Wilayah Persekutuan Kuala Lumpur
Google Maps: Navigate Here
Instagram: The Seavoy House
2. Bayswater at KLCC
Bayswater a brand new spacious premier lifestyle in hall pavilion events venue located at the heart of KLCC.
Comfortably fitted 500 paxs air conditioned indoor pavilion facing a green garden Lawn for your outdoor parties celebration.
Bayswater@KLCC by the name itself demonstrated the affluent status of its premium centralized location surrounding a high-end neighborhood.
Bayswater@KLCC position as one of the Premiere Lifestyle Event Space & Wedding Venue with the unique design concept that consist of the main floating pavilion and a serendipity outdoor garden. With the land size of nearly 1 acre, Bayswater@KLCC provides flexibility in creating different customized layout & settings towards endless creativity and wish list.
The main pavilion is designed to be surrounded with water to create a floating concept and transparent wall overlooking the greenery scene as the backdrop.
Their outdoor garden offers exclusive space designed especially for ROM sessions and garden parties. It sits up to 200 pax depending on the setup. Bayswater@KLCC is managed and advised by an established event agency which is able to provide professional yet creative ideas on achieving all the possibilities. To minimize the hassle of our customer.
Address: 8, Jalan Sejahtera, Kampung Datuk Keramat, 55000 Kuala Lumpur, Wilayah Persekutuan Kuala Lumpur
Google Maps: Navigate Here
Instagram: Bayswater at KLCC
3. BoraOmbak Marina Putrajaya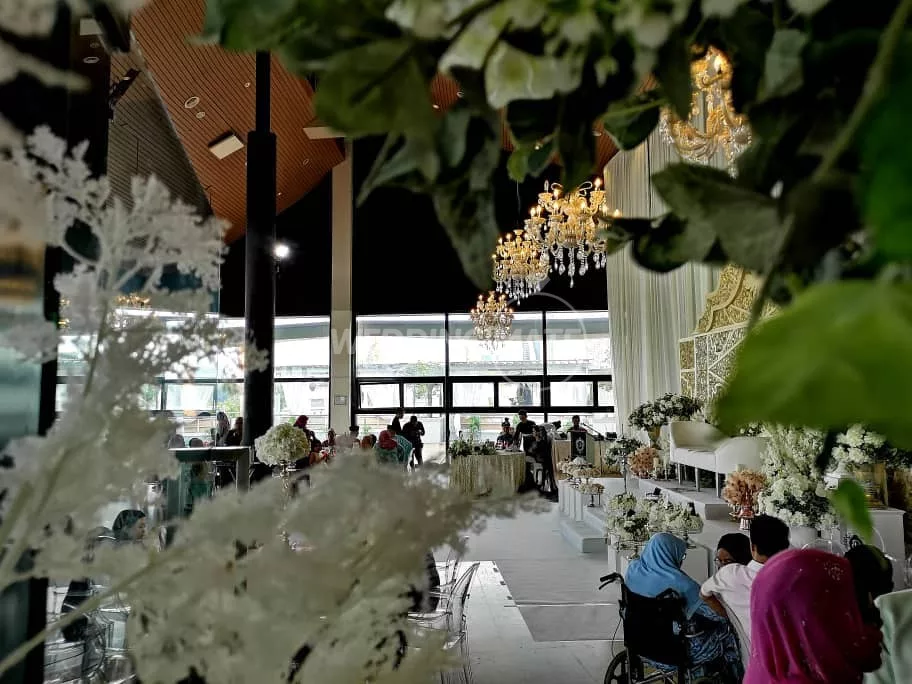 For a ceremony that is celebrated with great pomp, there is no other location more appropriate than BoraOmbak Marina Putrajaya which is located next to Pullman Hotel Putrajaya.
Presenting a beautiful view of the lake water that can be seen through the wide windows from the ceiling to the floor, with the atmosphere of the hall that looks elegant and classy, the atmosphere around this hall can make anyone fall in love.
Rich with natural lighting coming from the hall's wide windows, the photos taken inside this hall really do not disappoint. You can also choose to place the podium with the view of the Marina in the background.
Address: Boraombak Marina Putrajaya, No.1, Jalan P5/5, Presint 5, 62200 Putrajaya, Wilayah Persekutuan Putrajaya
Google Maps: BoraOmbak Marina Putrajaya
Instagram: BoraOmbak Marina Putrajaya
4. Ampang Glasshouse
Offer a Unique Memorable Experience Pool-Garden-Glasshouse-Rooftop-Venue for rent. Celebrate in style@Ampang Glasshouse.
At Ampang Glasshouse rooftop, we offer a unique event experience, through tailored events and exceptional customer service.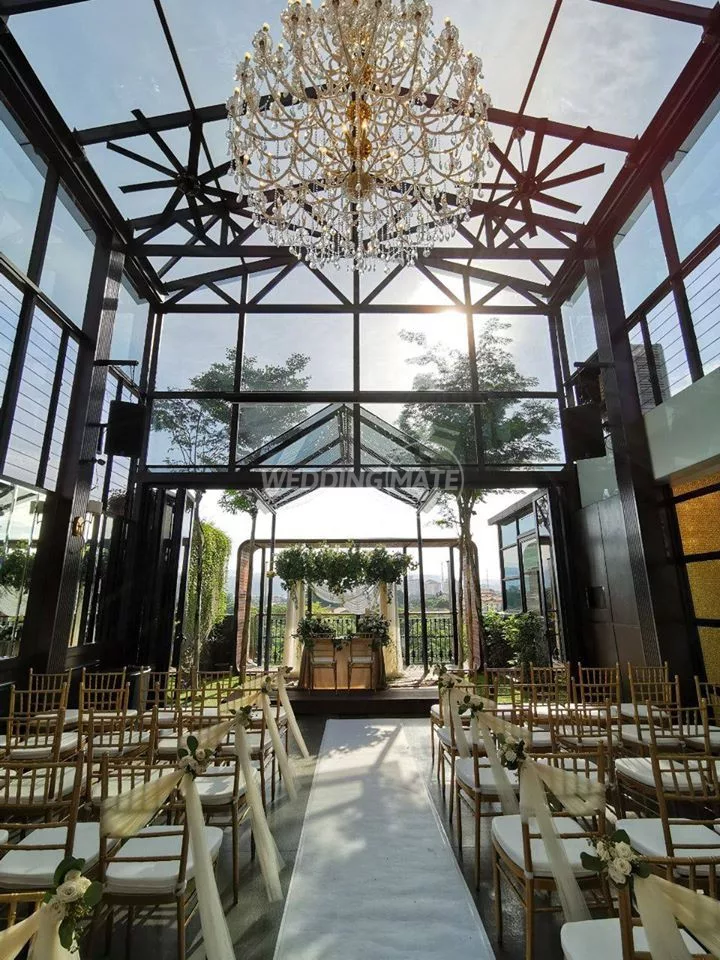 This extraordinary all-encompassing event venue offers three different meeting areas ideal for any corporate event or special occasion. Bring your next event to AMPANG GLASSHOUSE rooftop to impress your colleagues, guests and/or friends. We can accommodate groups of 50 up to 120 people with our flexible and fun spaces.
Ampang Glasshouse is conveniently located within 5 minutes walk from Taman Cempaka LRT Station
Address: No. 22, Jalan Cempaka 15, Taman Cempaka, 68000 Ampang, Selangor
Google Maps: Ampang Glasshouse
Instagram: Ampang Glass House
5. Glasshouse At Seputeh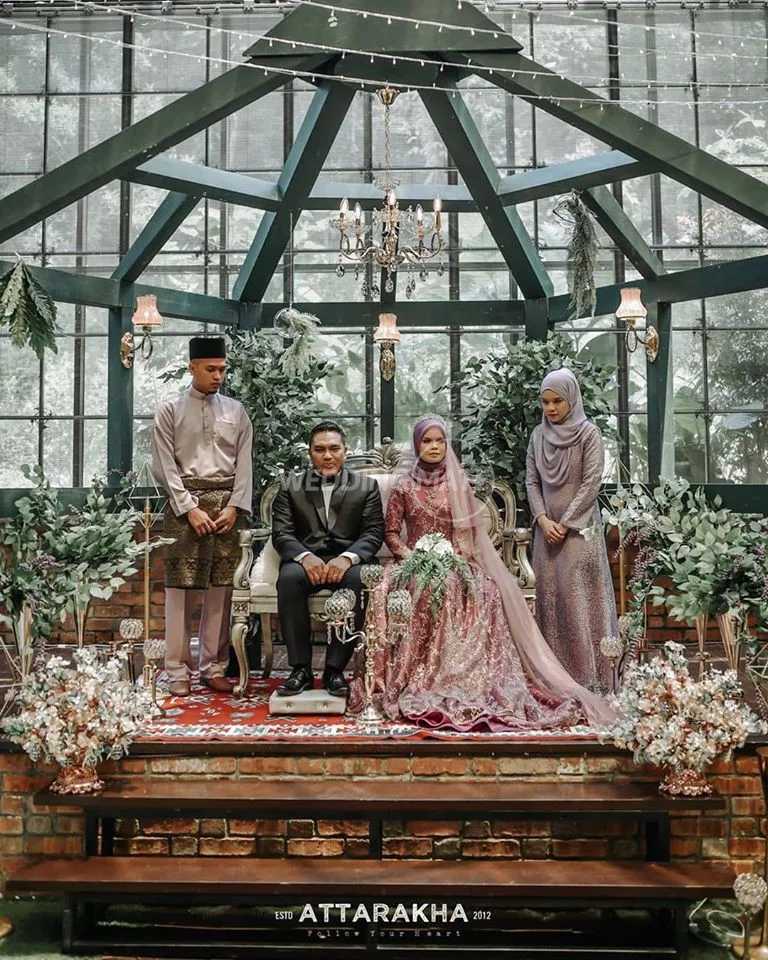 Behold a spacious urban architectural marvel nestled amidst the raw hilltop surroundings of Seputeh, right in the heart of Kuala Lumpur. Floor to ceiling glass panelling and versatile floor plans ensure comfortable seating and inject a breath of fresh air into every celebration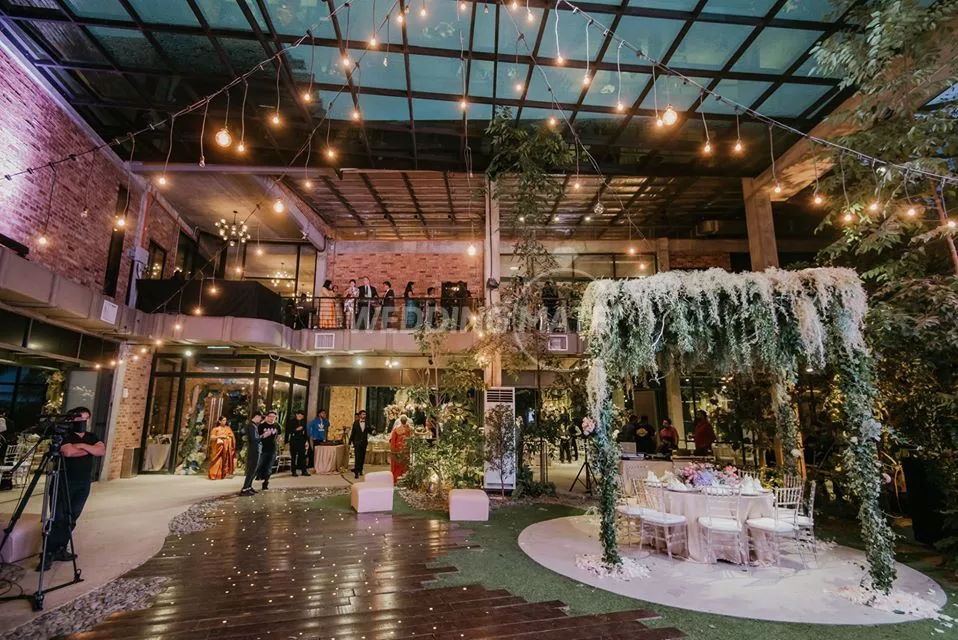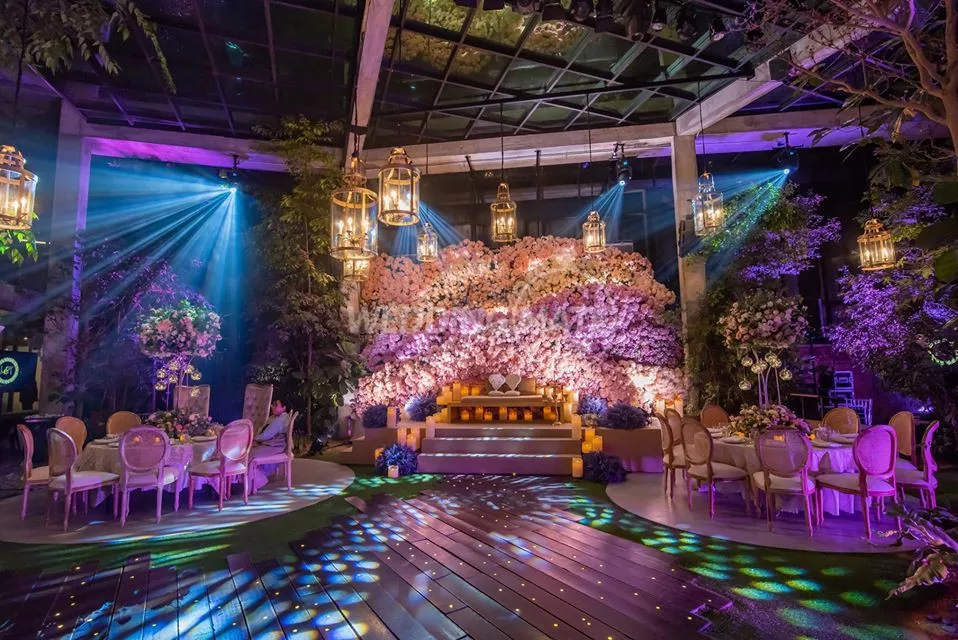 Admire the property's manicured lawns and enjoy enchanted moonlit evenings from the comfort of a fully air-conditioned space. It's the perfect setting for a lasting impression.
Address: 17, Lorong Syed Putra Kiri, Bukit Seputeh, 50460 Kuala Lumpur, Wilayah Persekutuan Kuala Lumpur
Google Maps: Glasshouse At Seputeh
Instagram: Glasshouse At Seputeh
6. The Westin Kuala Lumpur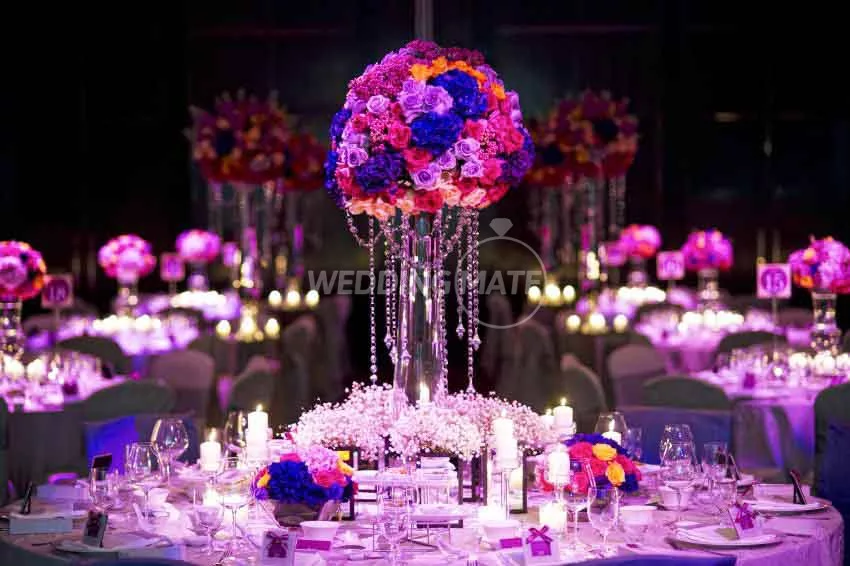 Located in Bukit Bintang, this hotel is five minutes from Fahrenheit 88 Mall. It also offers an outdoor pool, an express check-in and check-out feature and a sauna. This 5-star hotel provides valet parking, an executive floor and a kids club. It also includes family-friendly facilities, with room designs and services for families both large and small, plus a kids pool and babysitting/child services. It also has a fitness center with a swimming pool.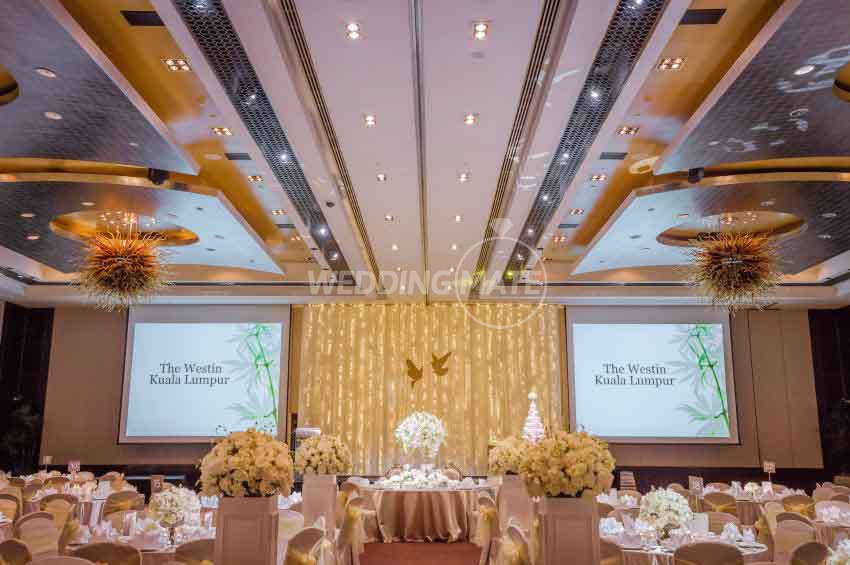 Every vibrant room at The Westin Kuala Lumpur includes a mini bar and a kitchenette, while the bathrooms offer bathrobes and hair dryers. They all have bottled water, internet access and a refrigerator. Guests of The Westin Kuala Lumpur are invited to experience Chinese cuisine at Five Senses, or try international meals at Living Room.
In the evening, guests can wind down in the lounge bar. A wide selection of eating options are also available in the surrounding area. Located within walking distance of Bukit Bintang Monorail Station, The Westin Kuala Lumpur offers friendly staff to provide useful tips on what to see and do in Kuala Lumpur. The surrounding neighborhood is also famous for its shops and boutiques.
Address: 199, Bukit Bintang St, Bukit Bintang, 55100 Kuala Lumpur, Federal Territory of Kuala Lumpur
Google Maps: The Westin Kuala Lumpur
Instagram: The Westin Kuala Lumpur
7. Felda D'Saji – Dewan Perdana Felda
D'Saji became seriously involved in banqueting with the launch of Merak Kayangan Ballroom (Dewan Merak Kayangan) and later FELDA Grand Ballroom Perdana (Dewan Perdana FELDA), which offers excellent venues for Annual Dinners, Conventions, Seminars and of course, Wedding Ceremonies.
D'Saji was offered catering and cafeteria business in MNC Training Institute such as CIMB & RHB Training Centre in Bangi which shows their confidence in our capability to serve their staff daily and its a one of the wedding venues in Kuala Lumpur.
Address: Jalan Maktab Off Jalan Semarak, 54000 Kuala Lumpur
Google Maps: Felda D'Saji – Dewan Perdana Felda
Instagram: Felda D'Saji – Dewan Perdana Felda
8. Duchess Place Kuala Lumpur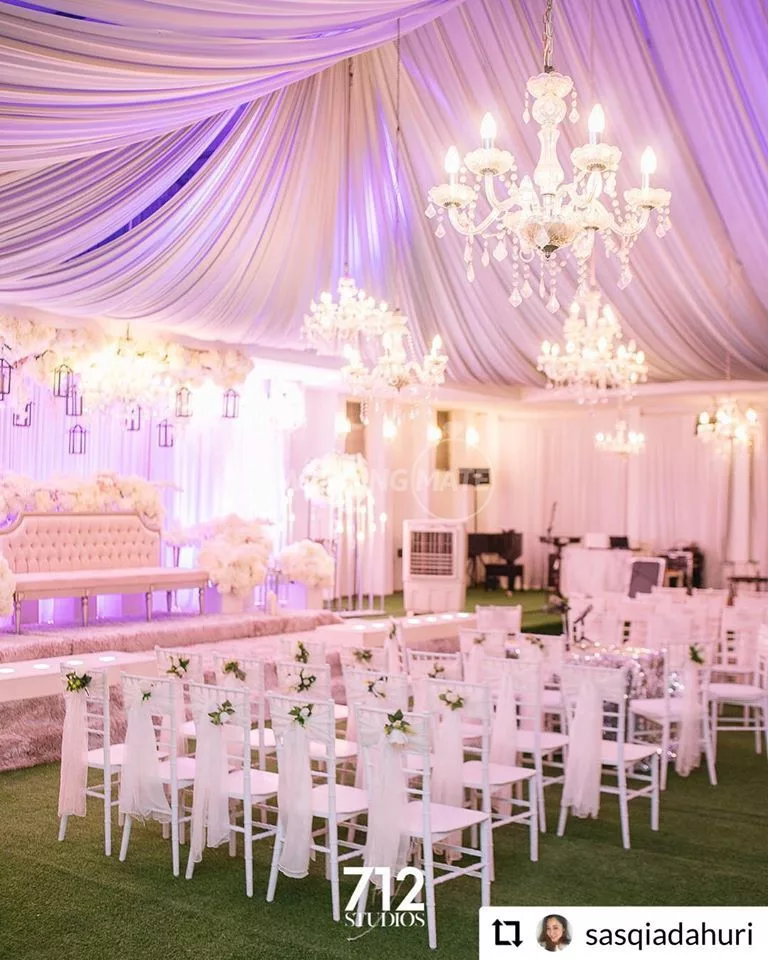 With years of experience as events organizer, from weddings, company events, annual dinners, product launchings & etc. Previous & existing customers reviews has always been great & testimony of the kind of services that we rendered.
Address: 285, Jalan Ampang, Desa Pahlawan, 50450 Kuala Lumpur, Wilayah Persekutuan Kuala Lumpur
Google Maps: Duchess Place Kuala Lumpur
Instagram: Duchess Place Kuala Lumpur
9. Arina Skyview Kuala Lumpur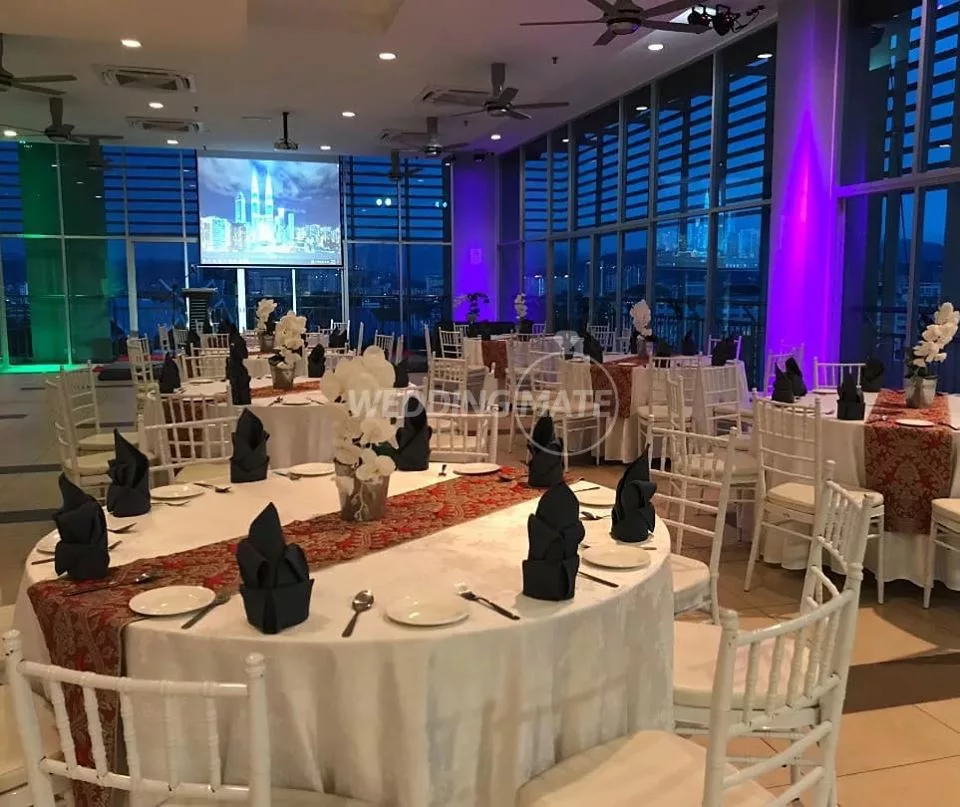 D'Arina Skyview is a taste of Malay Continental Luxury Cuisine within Kuala Lumpur. Provide an expensive 270 degree view of KL's magnificent skyline. A Contemporary Malay experience awaits you at Arina Skyview Kuala Lumpur.
Your senses will come alive as your savior of the full variety of continental Malay Cuisine and celebrate Malaysia's age old tradition. We will take you on a culinary journey to the various style and give a glimpse of Malay Modern Culture as well. Our local favorites, dining ambience themed decor, courteous service and unbeatable price promise unforgettable dining and event experience.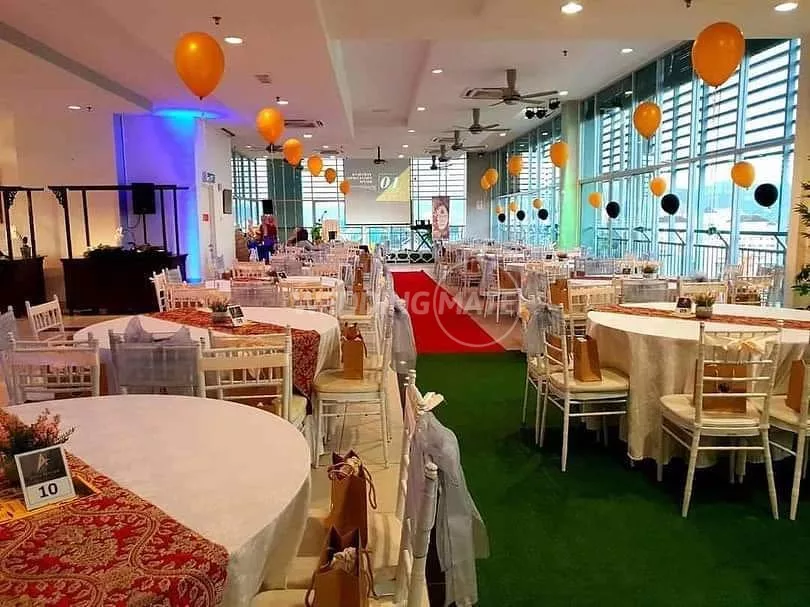 Arina Skyview will be the restaurant of choice for a mature and adult crowd, couples and singles, young and old, male or female. Employee welfare, participation, and training are equally important to our success. Everyone is treated fairly and with the utmost respect. It is one of the wedding venues in Kuala Lumpur.
The employees will feel a part of the success of Arina Skyview Kuala Lumpur. Our concept combines variety, ambiance, entertainment and a superior staff to create a sense of 'place' in order to reach our goal of overall value in the dining/entertainment experience.
Address : Level 20, Menara Arina Uniti Kuala Lumpur, 97, Jalan Raja Muda Abdul Aziz, Kampung Baru, 50300 Kuala Lumpur, Federal Territory of Kuala Lumpur
Google Maps: Arina Skyview Kuala Lumpur
Instagram: Arina Skyview Kuala Lumpur
10. The MZH2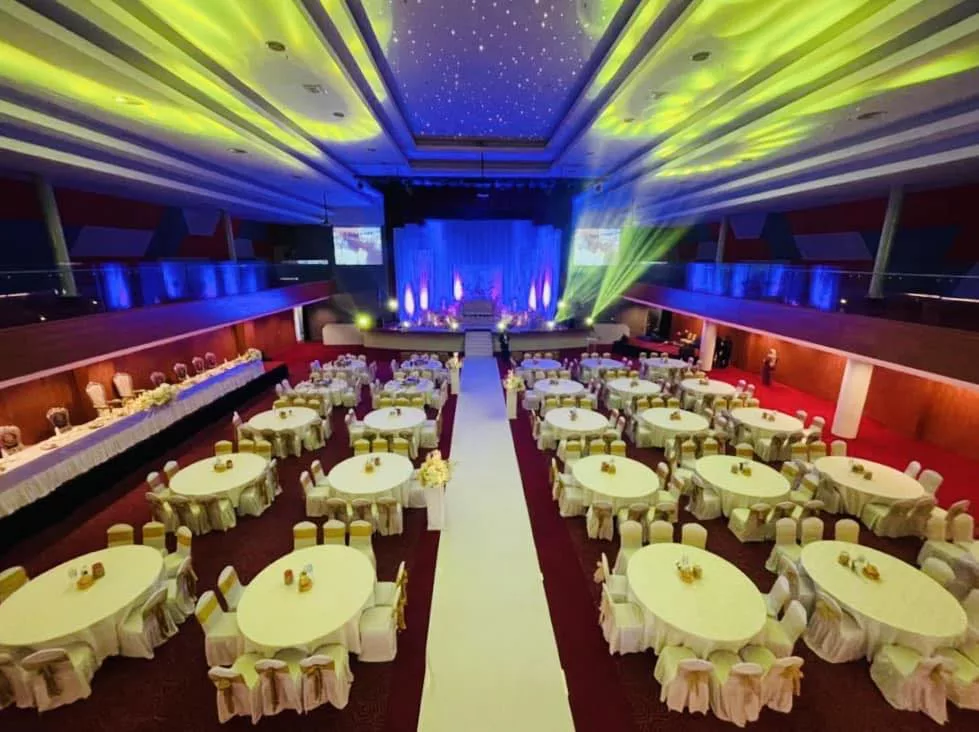 The MZH2 is not just about the exterior aesthetics but it represents the ultimate in luxury, featuring indulgent spaces, modern designed interiors and impeccable services.
A strategic location, The MZH2 offers 4 unique venues that are available for rent to host any events in style.
Each venue offers individual character and can be tailored from grand wedding receptions to small private gatherings.
Address : 330, Jln Lingkaran Tengah 2, 68000 Ampang, Selangor
Google Maps : The MZH2
Instagram : The MZH2