One of the most significant events in your life is getting married. Most people have their own vision of the perfect wedding, which they aspire to execute flawlessly with their partner. They want a fantastic wedding location where they can plan the event the way they want. There are numerous attractive and spacious wedding venues in Kuala Lumpur, and some of them even provide each couple with high-end wedding packages. The top 10 best Malay wedding venues in Kuala Lumpur for 2023 are shown below. Happy scrolling!
Glasshouse at Seputeh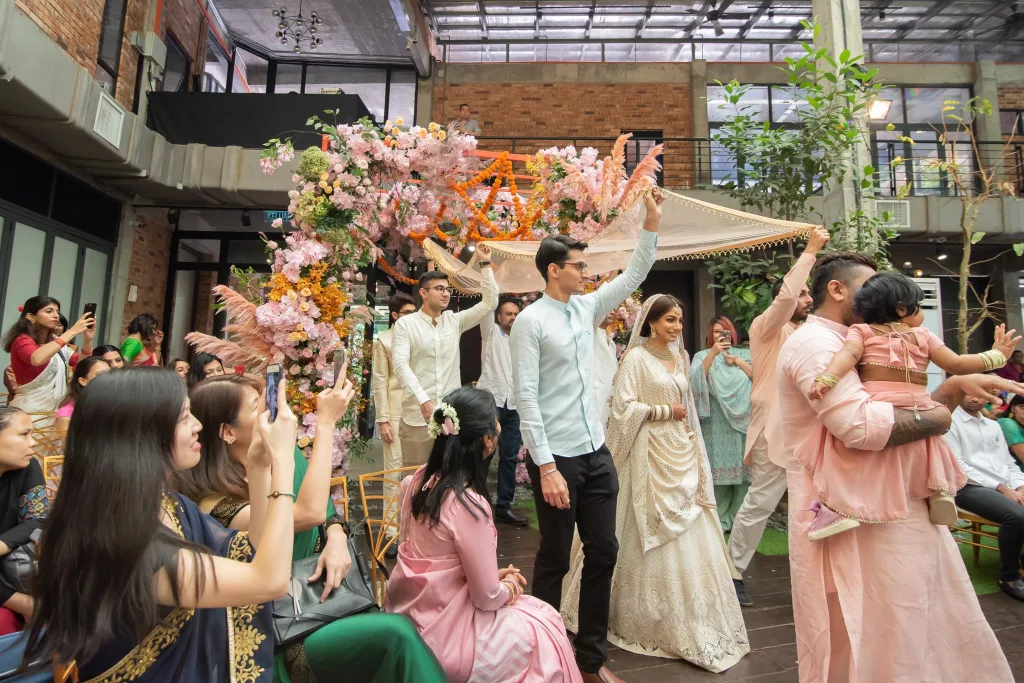 The Glasshouse at Seputeh with a maximum capacity of 400 sitting guests, is undeniably one of the most photogenic wedding locations in Klang Valley. It is a spacious urban architectural marvel nestled amidst the raw hilltop surroundings of Seputeh, right in the heart of Kuala Lumpur. Floor to ceiling glass paneling and versatile floor plans ensure comfortable seating and inject a breath of fresh air into every wedding celebration. Admire the property's manicured lawns and enjoy enchanted moonlit evenings from the comfort of a fully air-conditioned space. It's the perfect setting for a lasting impression. And that is why it is considered the best event space for a rustic wedding in our best wedding event space in Klang Valley article
Phone number: 017-444 3047
Email: glasshouse@designerfinish.com.my
Facebook: Glasshouse at Seputeh
Instagram: Glasshouse at Seputeh
Address: 17, Lorong Syed Putra Kiri, Bukit Seputeh, 50460 Kuala Lumpur, Wilayah Persekutuan Kuala Lumpur
Bayswater KLCC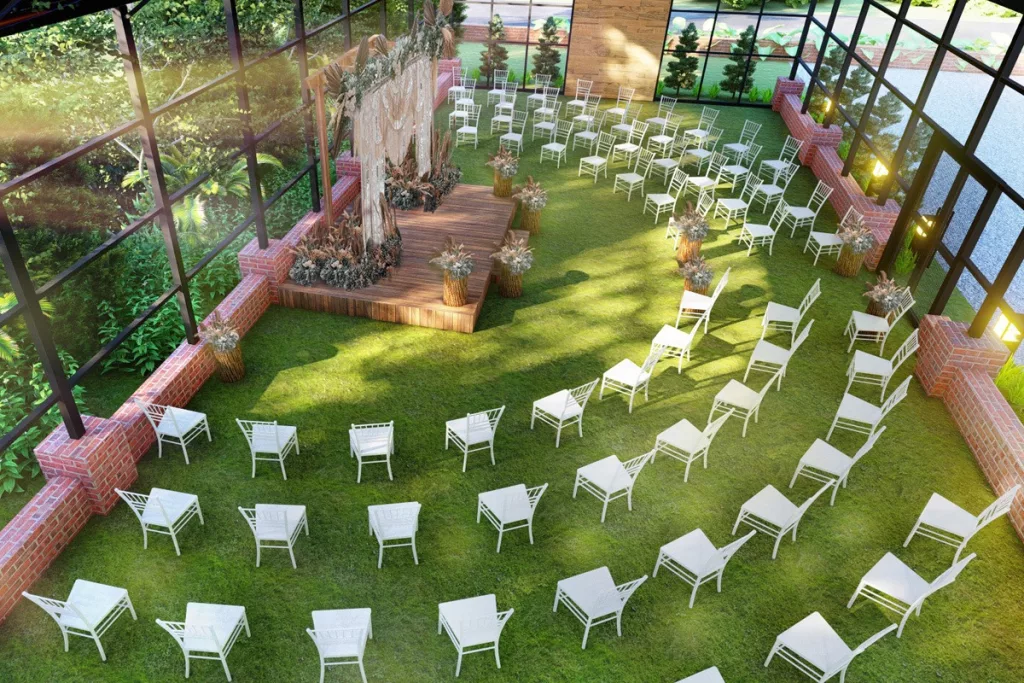 With the land size of one acre, Bayswater@KLCC consists of the main multi-purpose event hall and a serene outdoor garden that provide flexibility in creating different customized layout & settings towards endless creativity, from fashion runway, product launching, car show display to corporate events and many more. Spanning across 8,000sqft accommodating up to 500 pax banquet round table setup or it can be configured to accommodate various sizing making sure it is suitable for different types of events and group size. Bayswater@KLCC offers exclusive premium services & facilities, the most notable being the valet parking services available for all guests, nonetheless internal VIP parking spaces are available too.
Phone number: 016-555 3025
Email: venue@bayswaterklcc.my
Facebook: Bayswater KLCC
Instagram: Bayswater KLCC
Address: 8, Jalan Sejahtera, Kampung Datuk Keramat, 55000 Kuala Lumpur, Wilayah Persekutuan Kuala Lumpur
The Seavoy House
Located in Titiwangsa, the Seavoy House is the ultimate destination for an outdoor wedding. The contemporary two-storey bungalow offers a picturesque atmosphere thanks to the lush greenery and minimal white arches. Whether you're aiming for a tropical or rustic-themed wedding, this beautiful space is where you can escape from the bustling city. We adore the elevated bridge over the pool for a stunning grand entrance.
Phone number: 012-679 4565
Email: theseavoyhouse@gmail.com
Facebook: The Seavoy House
Instagram: The Seavoy House
Address: 28, Jalan Titiwangsa, Titiwangsa, 53200 Kuala Lumpur, Wilayah Persekutuan Kuala Lumpur
Cornerstone IPC
Being a unique multipurpose centre, Cornerstone is one of Kuala Lumpur's most exciting venues for your event needs. Featuring an elegant ballroom bordered by floor-to-ceiling glass windows, a vaulted ceiling and a collective floor space of up to 11,000 sq.ft, Cornerstone is the perfect location for corporate functions, networking events, and tasteful celebrations. An adjoining area is also available for pre-event networking.
Phone number: 016-751 2260
Email: corporate@csiprop.com
Facebook: Cornerstone IPC
Instagram: Cornerstone IPC
Address: Wisma Golden Eagle Realty, Level 2 & 3, North Block, 142, AKLEH, 50450 Kuala Lumpur, Federal Territory of Kuala Lumpur
The Diplomat KL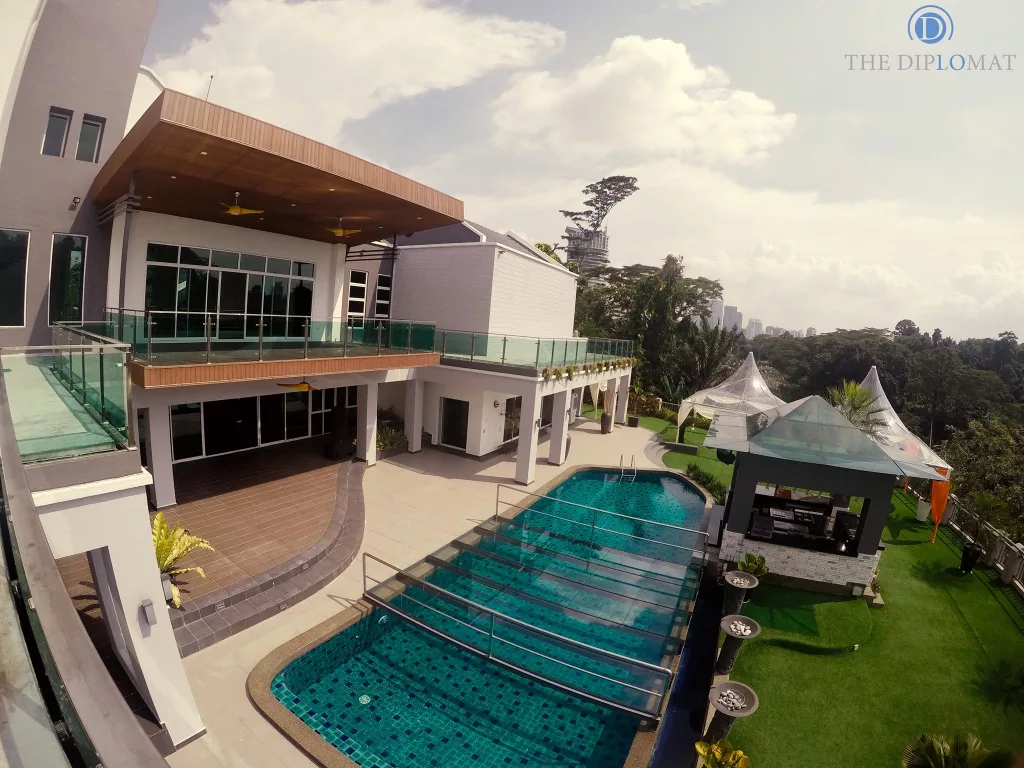 Tucked away in between Kenny Hills and Kuala Lumpur's Golden Triangle, The Diplomat KL features breath-taking vistas, comprehensive event support and exclusive facilities. The Diplomat KL combines the luxury of a 5-star hotel with the privacy afforded by a private residence.
Phone number: 012-267 6767
Email: xplore@thediplomatkl.com
Facebook: The Diplomat KL
Instagram: The Diplomat KL
Address: 10, Perkarangan Tun Ismail, Kuala Lumpur, 50480 Kuala Lumpur, Wilayah Persekutuan Kuala Lumpur
Brick House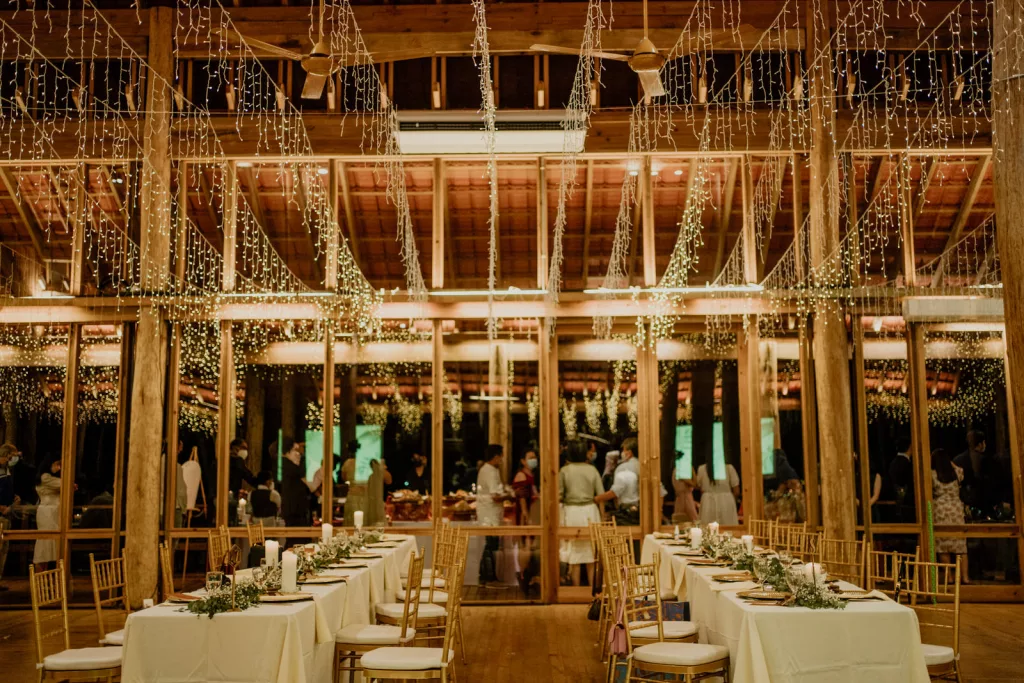 Brick House Group has quickly developed into KL's premier events and catering company with its own venue spaces. From buffets to full-service dining, we have catered for intimate parties, lavish 700 pax weddings and everything in between. Not forgetting their chain of insta-worthy cafes and restaurants. Each with its own unique style from ambience to food. With a passion for perfection, their young and energetic team is dedicated to exceeding expectations to turn your dreams into reality.
Phone number: 017-877 9248
Email: hello@brickhouse.my
Facebook: Brick House
Instagram: Brick House
Address: Block B, Level 1, MAHSA Avenue, Jalan Ilmu, off, Jln Profesor Diraja Ungku Aziz, 59100 Kuala Lumpur
Duchess Place Kuala Lumpur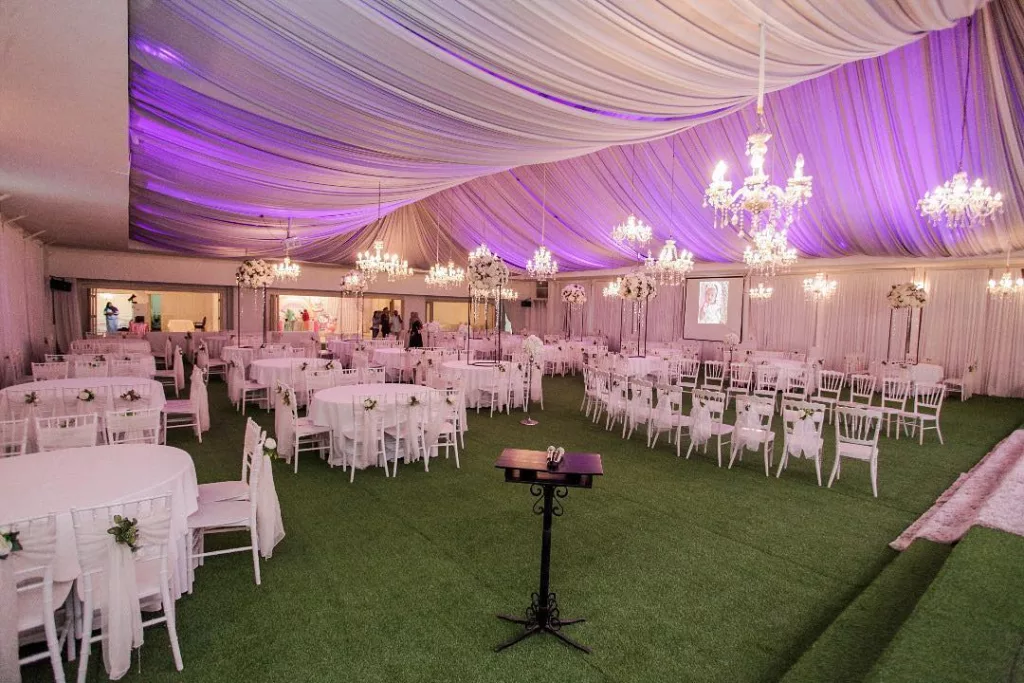 A bungalow with a huge covered canopy extended onto the lawn, Duchess Place is absolutely a beautiful and nice place to have your wedding. It looks luxurious on the inside, with chandeliers and the all white tables/chairs setup, the place is gorgeous and sweet. This venue is suitable for garden or English themed wedding concepts. Food is tasty too. They are flexible and will try to arrange within your budget.
Phone number: 012-269 3800
Email: duchessplace@gmail.com
Facebook: Duchess Place Kuala Lumpur
Instagram: Duchess Place Kuala Lumpur
Address: Duchess 285, Jalan Ampang, 50450 Kuala Lumpur, Wilayah Persekutuan Kuala Lumpur
Manor House of Event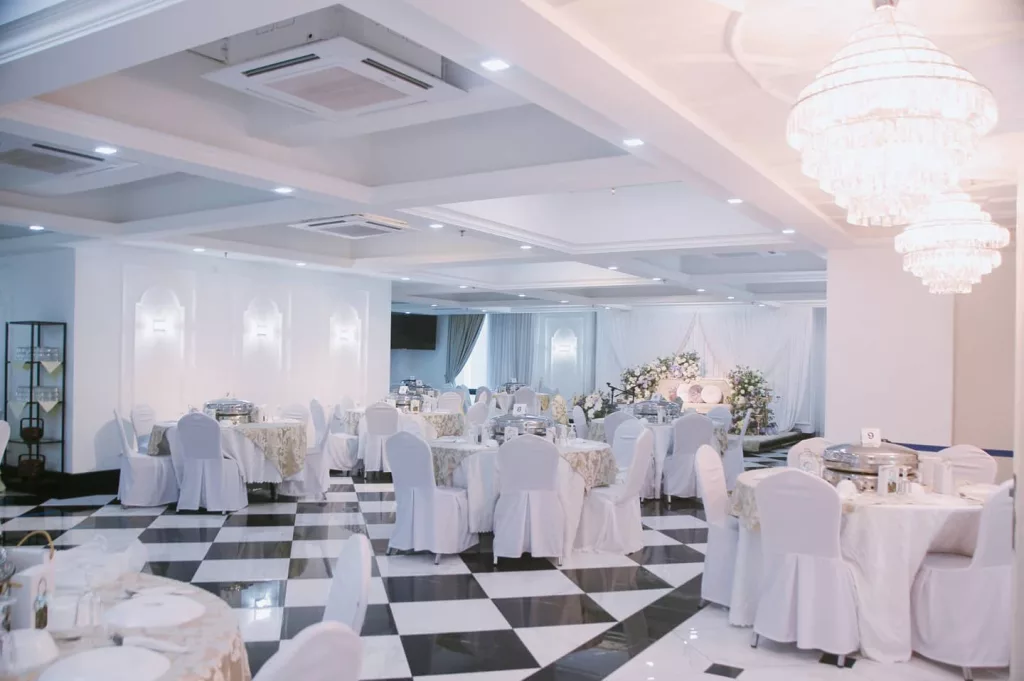 For your special occasion, Manor House of Events promise their best "Service with a Smile" to delight you and your guests to ensure that your event will be exciting and memorable. Their strategic location equipped with modern facilities within a cozy and intimate ambiance supported with experienced wedding planner and banquet staff will attend to the details to allow you peace of mind.
Phone number: 018-371 3534
Email: manorhouseofevents2019@gmail.com
Facebook: Manor House of Event
Instagram: Manor House of Event
Address: Suite 11-9 & 11-10, Level 11, Wangsa 118, 8, Jalan Wangsa Delima, Wangsa Maju, 53300 Kuala Lumpur, Federal Territory of Kuala Lumpur
The Luna
Just like the moon, a gorgeous galactic entity in mysterious space, THE LUNA Event Venue is minimalist yet its every detail has been so beautifully designed. The venue's pearly ash gray tone and the pendant luminaires set a mystical ambiance. Its backdrop for exchanging vows is especially remarkable. Wedding guests can look directly out onto the TRX Tower and the Tun Razak Exchange financial district through the floor-to-ceiling window.
Phone number: 010-200 6233
Email: thelunakl@gmail.com
Facebook: The Luna
Instagram: The Luna
Address: Level 7, Wisma IAV, 86, Jalan Pasar, Pudu, 55100 Kuala Lumpur, Wilayah Persekutuan Kuala Lumpur
Arina Skyview KL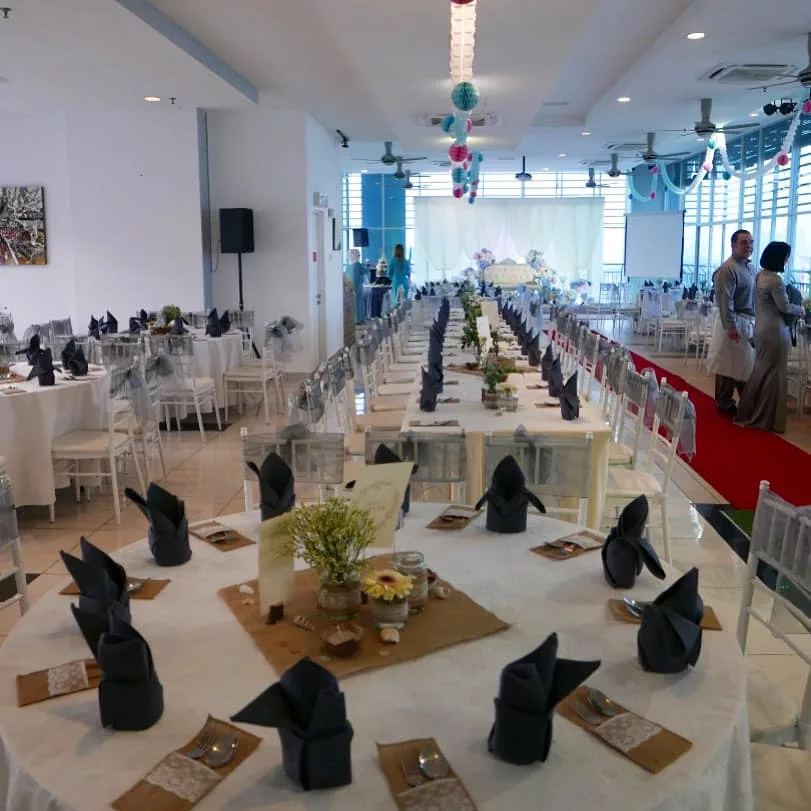 Arina Skyview is unique to Golden Triangle of Kuala Lumpur City Centre. The restaurant features 3 venues in one (a concept called 'Multi-Branding'): A Wedding Venue, Meeting & Seminar Centre and Full Service Casual Dining. This concept offers customers variety, offering multiple dining and entertainment options within a single establishment. The spatial and menu divisions will broaden our appeal and provide our customers with a different experience on each visit.
Phone number: 03-4010 8444
Email: sales.arinaskyview@gmail.com
Facebook: Arina Skyview KL
Instagram: Arina Skyview KL
Address: Level 20, Menara Arina Uniti Kuala Lumpur, 97, Jalan Raja Muda Abdul Aziz, Kampung Baru, 50300 Kuala Lumpur, Federal Territory of Kuala Lumpur