For sure most of the couples will choose to hire a caterer instead of cooking by themselves or their family especially if there is a huge amount of guests. Besides that, the caterer is professional, from menu planning to food preparation, service and presentation, and cleanup and removal would be done by them. With the help from them, the couple can enjoy a stress-free and memorable wedding day. In order to help you choose the caterer, here is the list about the top 5 Indian wedding catering in Selangor 2023.
The Big Rajah Food Caterers Sdn Bhd
The Big Rajah is a renowned food business pioneer who has won numerous awards. They offer a wide range of delicious and high-quality cuisines for any occasion such as corporate events, private parties and weddings. Their experienced chefs will work closely with you to design the perfect menu that aligns with your taste buds.
Phone number: 03-7880 2266
Email: info@thebigrajah.com
Facebook: https://www.facebook.com/thebigrajah/
Instagram: https://www.instagram.com/big_rajah/?hl=en
Address: 13509, Jalan Jenjarum, Taman Sea, 47400 Petaling Jaya, Selangor
Jumbo Caterers
Jumbo was founded in June 2005 as a small catering business. With their effort, many praise their excellent food and reasonable prices. Besides that, they would make sure that the dining experience at their catered events is exceptional. Therefore, quality is the primary focus in everything they do. Obviously, they are one of the top 5 best Indian wedding catering in Selangor 2023.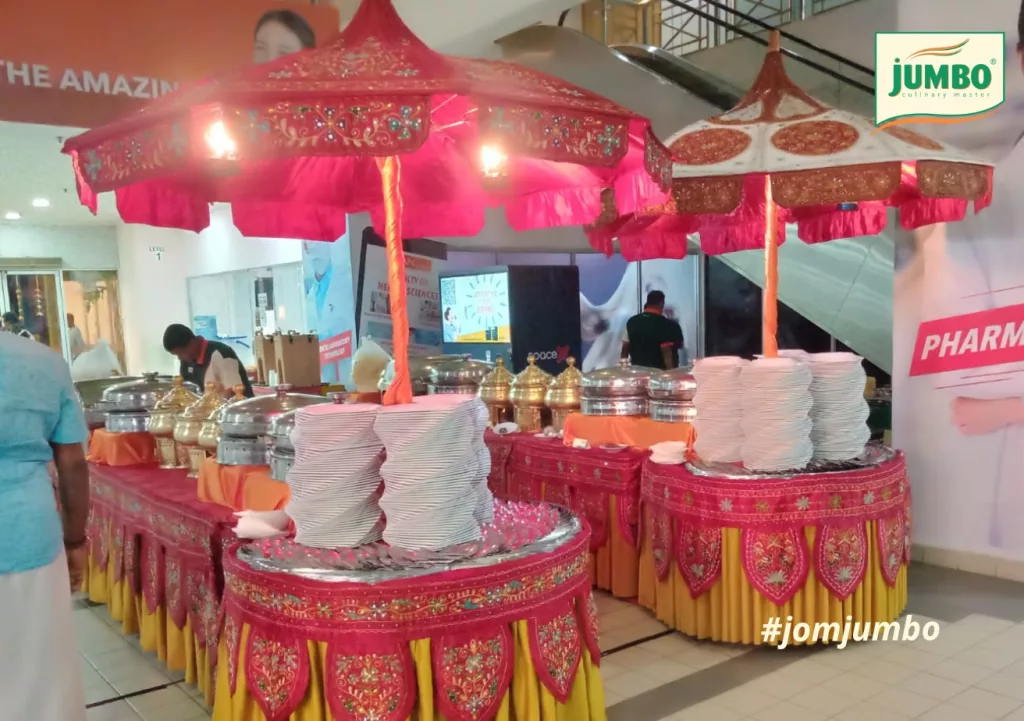 Phone number: 03-8070 1963
Email: enquiry@jumbo.com.my
Facebook: https://www.facebook.com/jumbocaterers/
Instagram: https://www.instagram.com/jumbocaterers/?hl=en
Address: No. 47, Jalan 23, Taman Bukit Kuchai, Batu 8, Jalan Puchong, , Puchong, Malaysia
Chakra Catering Services
Chakra Catering Services provide traditional Indian cuisine as well as international delicacies according to their customers' preference. In order to offer the service that exceeds their customers' expectations, they will only use the freshest and highest quality ingredients to create the dishes.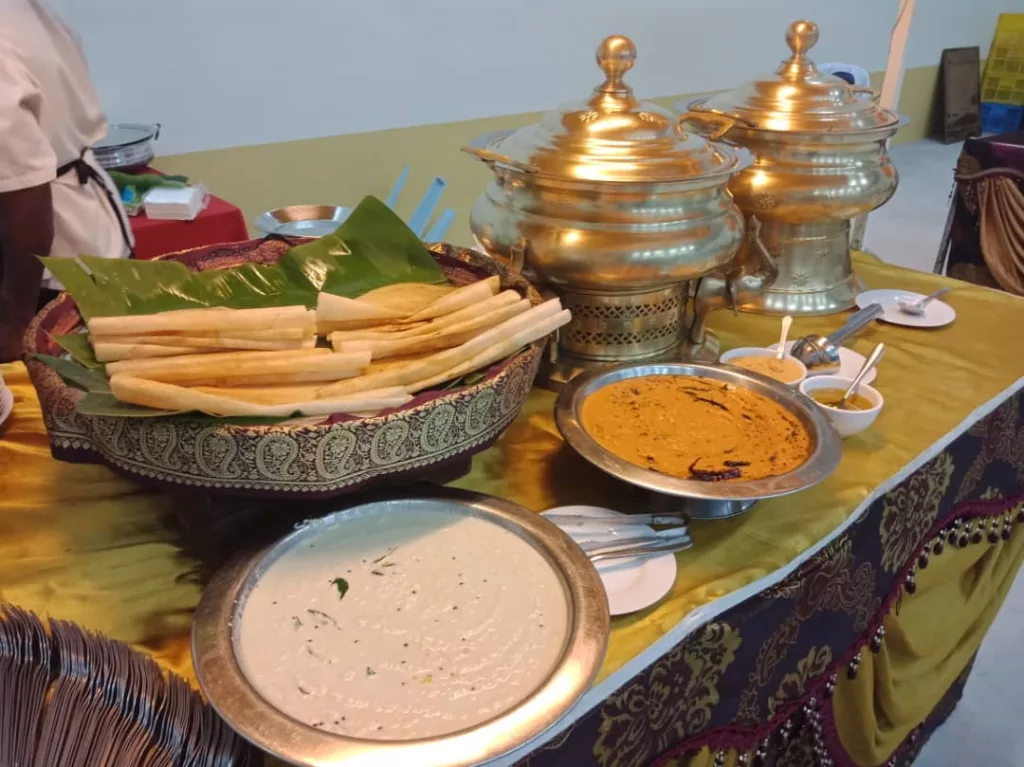 Phone number: 012-404 3788
Email: chakra@chakracs.com
Facebook: https://www.facebook.com/chakra.catering/
Instagram: https://www.instagram.com/puchongmess_chakracateringkl/?hl=en
Address: 11, Jalan Puteri 7/9, Bandar Puteri, 47100 Puchong, Selangor
Little Caterers
Although started as a small catering service, it has now expanded into one of the nation's most sought-after caterers, offering unique vegetarian and non-vegetarian delights. Little Caterers promises the best in services, presentation, and of course the distinct taste that has become a hallmark.
Phone number: 03-8076 3737
Email: enquiry@littlecaterers.com
Facebook: https://web.facebook.com/LittleCaterersSince1976?locale=ms_MY
Address: No. 3460A, Kawasan Perusahaan, Batu 7 1/2, Puchong, Selangor
Sai Shiridi Caterers
With 21 years of expertise, Sai Shiridi Caterers now among the most well-known caterers in the catering business. This is because even though the company has expanded over the years, the commitment to serving delicious food of the highest quality remains unchanged. Hence, most of their customers come back time and time again.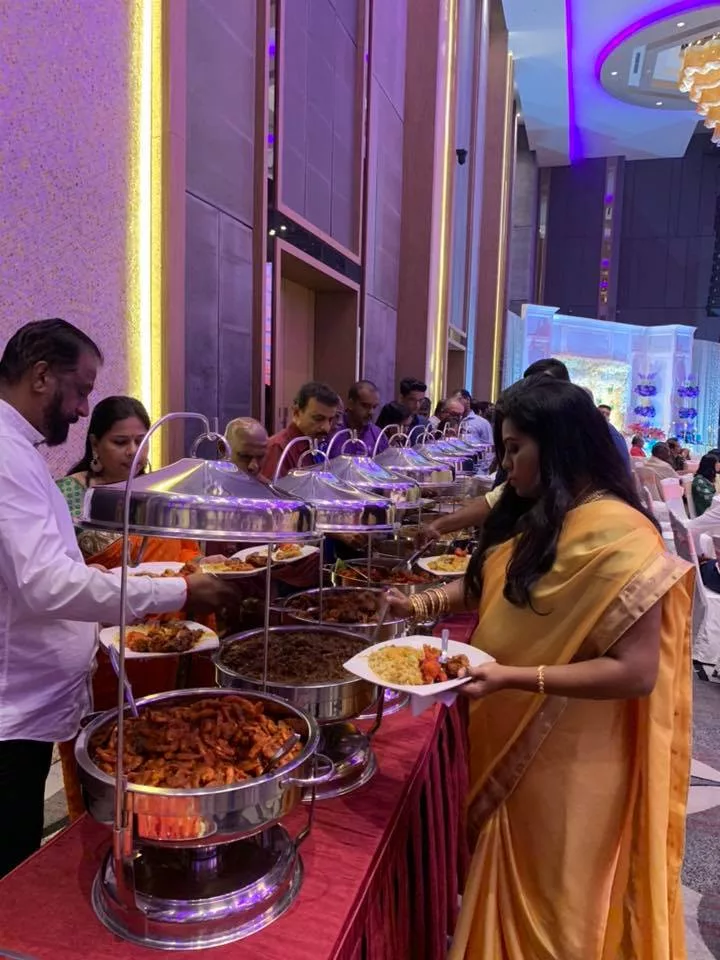 Phone number: 012-290 7085
Email: saishiridicaterers@gmail.com
Facebook: https://www.facebook.com/saishiridicatererss/
Instagram: https://www.instagram.com/saishiridicaterers/?hl=en
Address: No 88, Jalan Selangor, Petaling Jaya, Selangor, Malaysia