For a unique appearance, colourful suits have been the first choice for grooms. However, with the different colours with different combinations, it is hard to choose the best one. With this, we will recommend the top 5 best suit colour combinations for Chinese grooms for you to pick.
Classic Black and White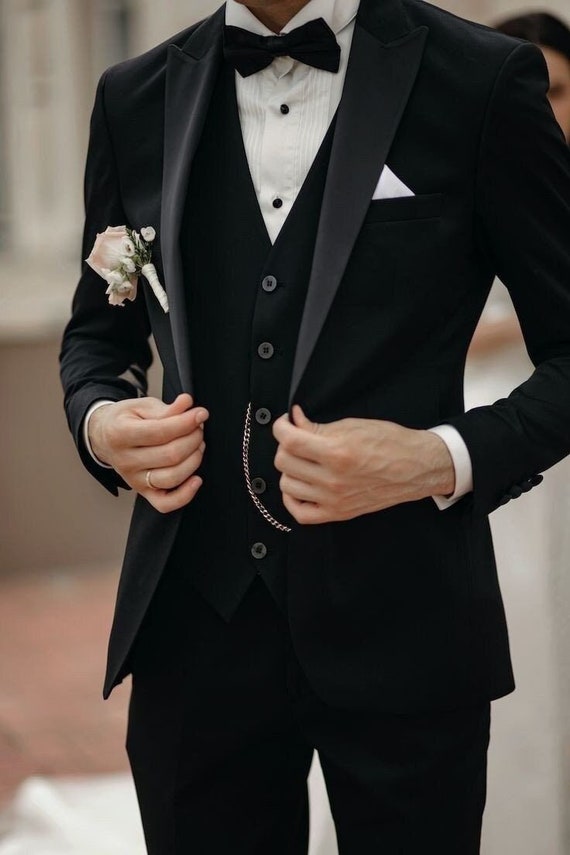 Black and white is the classic combination because its appearance is universally attractive and adds a real aura of richness and elegance to a wedding.
Classic Navy and White
Classic navy is another top 5 best suit colour combinations for Chinese grooms because it is somewhat more appealing than black suits and never, ever looks out of date.
Navy and Grey
This colour combination makes it simple to create a carefree, mix-and-match style and perfect for any events.
Black and Grey
The combination of classic black and soft grey creates a stylish look and is able to complement the majority of wedding theme colours.
Black and Burgundy
The match between classic black with burgundy tones will bring a unique look on the black tie appearance.