This wedding dress carries a lot of meaning during your wedding ceremony. In creating your best memories, your wedding dress also needs to be given full attention.
It's normal to choose this shirt, sometimes it's too big, too small, too short, or the sewing style doesn't match what you want, that's why the survey needs to be done first. Again, if you want a specific wedding dress style.
Malay wedding dresses must prioritize good manners and beauty. You can find various styles of Muslim wedding dresses at bridal boutiques. From robes, gowns and even baju kurung that are very gentle in style.
Bridal Gowns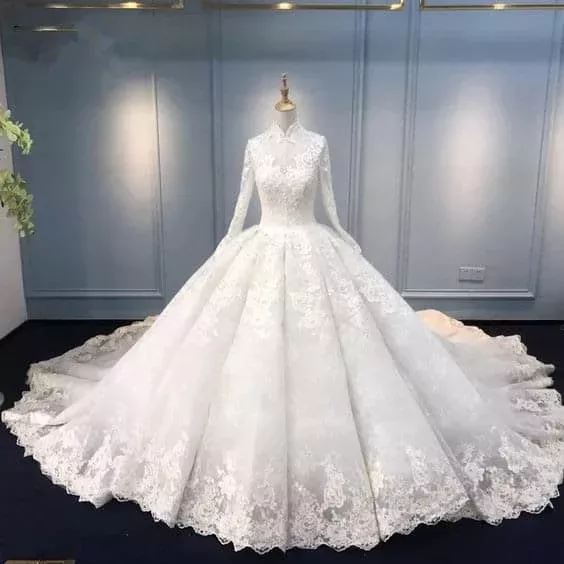 This wedding dress is already synonymous with the style of Muslim wedding dresses. There are also many types of this dress, not just the flowery ones you know. The flowered one is better known as the ballgown, quite popular among young brides.
Next there is also a peplum dress and also a tulle dress. Dress styles like this, usually decorated with lace or 3D flowers, just look fancy. White wedding dresses are still the main choice for brides.
The wedding dress with a trail on the back is more lovely, it looks like a princess. Not only that, this wedding dress shows the beauty and elegance of the bride.
Bridal Gown Robe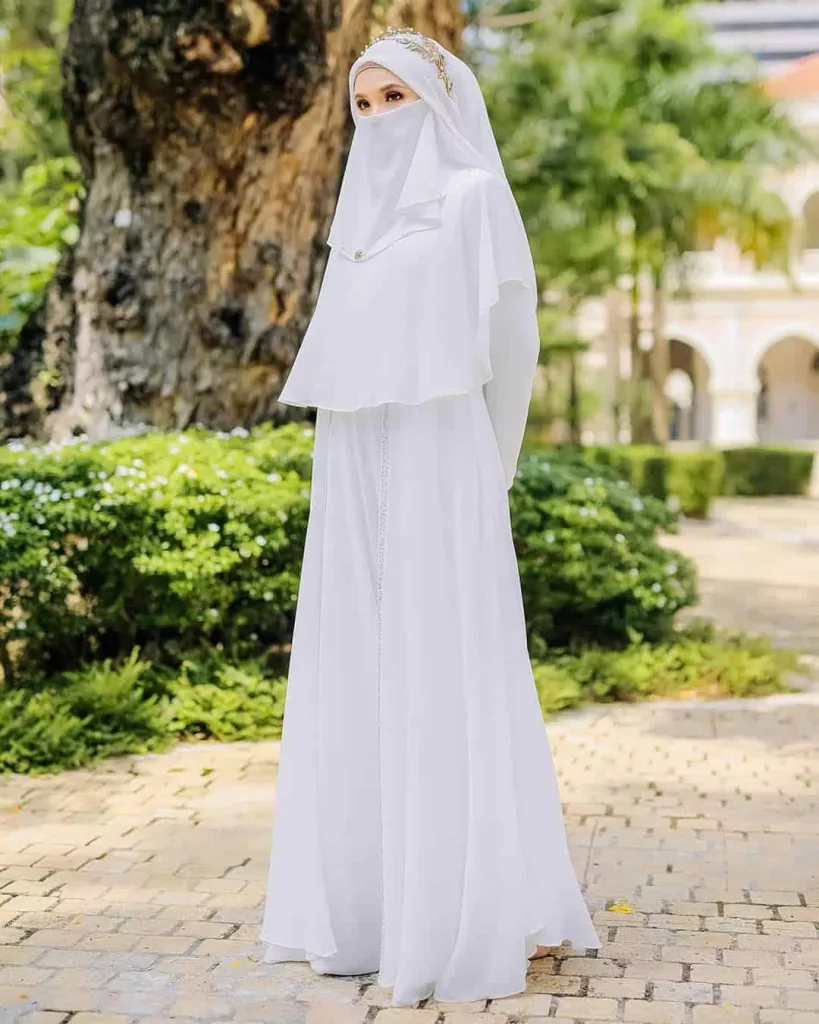 A wedding dress that is loose and quite comfortable to wear even if the wedding ceremony runs for a long time. Robe wedding dresses are also cheaper compared to other wedding dresses.
Wedding robes usually look simple, but you can see the details of layered robes that have their own charm. For brides who want to find and buy a ready-made wedding dress, the wedding robe is one of your options.
Headpieces such as flower crowns and metal headbands that are decorated are optional with this bridal robe. A flower bouquet is also an interesting addition to a robe that prioritizes a simple appearance.
Modern Wedding Dresses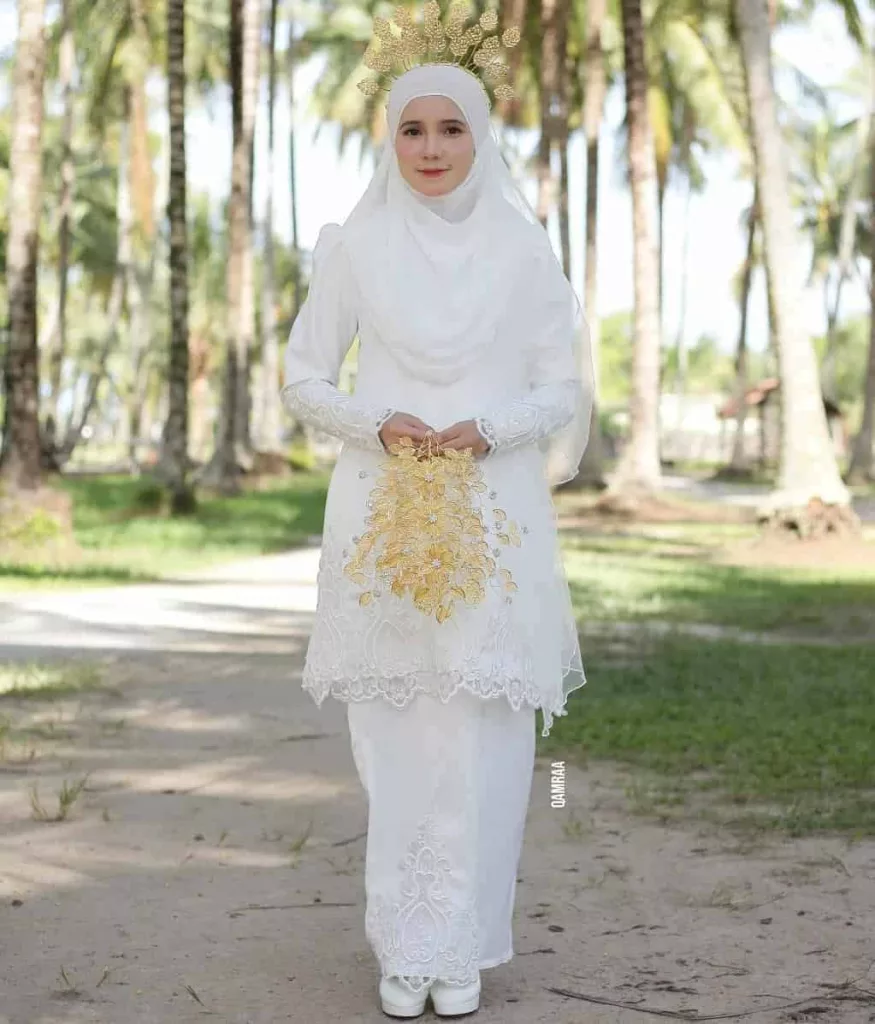 The cut of this baju kurung is without pesak which makes it look neat and tidy. You don't have to worry anymore about your shirt moving here and there. The simple style is perfect for those of you who have a minimalistic wedding ceremony.
Wedding dresses that are cheap and can have many sizes are available in the market. If you want custom made, the price is also not too expensive if you want a style that is already available in bridal boutiques.
If you want the wedding dress of your own dreams, think about the pattern you want first so that you don't get confused when ordering the wedding dress later.
Floral Style Wedding Dress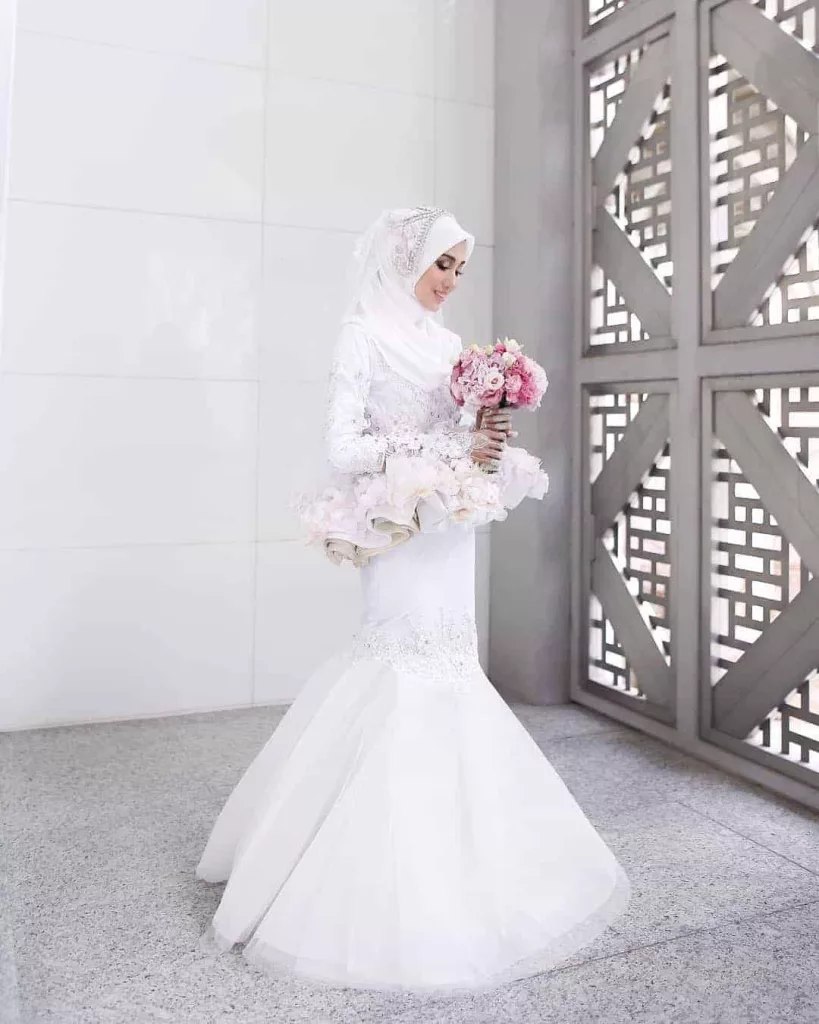 For those interested in floral elements, you can consider flower embroidery or 3D flowers on your wedding dress. Floral elements suit all types of wedding dresses, making it easy for you to choose a wedding dress without limiting your choices.
Flora can be the theme of your wedding or flower colors can also be used with your wedding ceremony.
To increase the impact of flowers, white or pastel colors for the bride are more suitable.
For additional flower elements, custom made is more suitable for you to choose your own color and flower size. The flower pattern on the robe wedding dress as well as the kurung wedding dress is also very soothing to the eye.
Fairytale Style Wedding Dress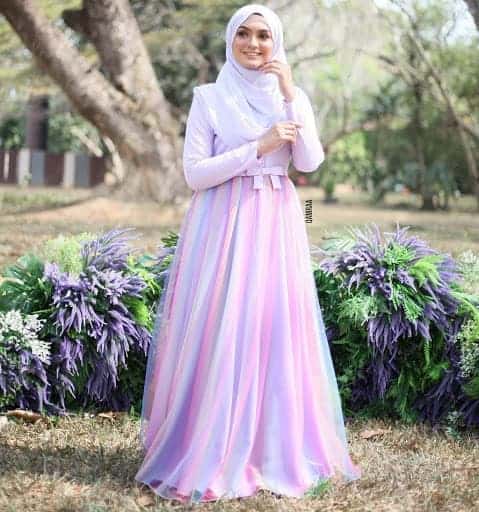 Like a fairytale princess, this fairytale-themed wedding dress doesn't run away from the color of the dress. The dress combined with the pastel color of the fabric is quite beautiful. Added with butterfly elements and 3D flowers, it looks so charming.
Although many are colored, but the choice of solo color is also able to enhance the characteristics of this fairytale. So don't worry when choosing the color and design of the wedding dress later.
In addition to ruffle fabric, tulle fabric is also very suitable for this fairy tail theme. The floral fabric with a trail on the back is also added with a bouquet of flowers in the hand, it really looks like a fairy princess.