It is undoubtedly that the most significant aspects for bribes would be the wedding gown. However, the wedding shoes are equally significant as well because shoes will affect the overall look. To pick the ideal shoes for your big day, you need to take into account a variety of criteria, including style, comfort, and whether or not they go with your clothing. But no worries, we are here to give you some tips for choosing your chinese wedding shoes.
Decide your wedding dress first
Every feature of your wedding dress, including its colour, design, and embellishments, should be complemented or matched by your shoes. If you buy your wedding shoes beforehand, you won't be able to guarantee that what you'll be wearing will match the formality of the gown. Furthermore, your wedding dress's length is very important. For instance, if you choose to wear a shorter gown on your wedding day, your shoes will draw a lot more attention. Thus, a distinctive shoe that offers sparkle, glam, colour, or contemporary elegance would be your option.
Set your budget
Think about your budget before starting to search for bridal shoes is an important tips for choosing wedding shoes. Wedding footwear can be pricey, particularly if you're unsure of what you want. Decide how much you want to and how much you can spend before you start browsing. Finding the ideal shoe for you will be easier if you start out with a specific spending limit in mind.
Consider your wedding venue
Many locations are available for weddings, such as churches, ballrooms, and even the open air. Outdoor weddings may take place on a grassy lawn, in a garden, on the beach, or on other surfaces that require a particular kind of footwear. As a result, the venue of your wedding will determine how high of a heel you should wear. You should think about how your shoes will fit the environment as you choose them because the locations or outdoor places with uneven terrain and surfaces are more suitable for flat wedding shoes or a very low heel.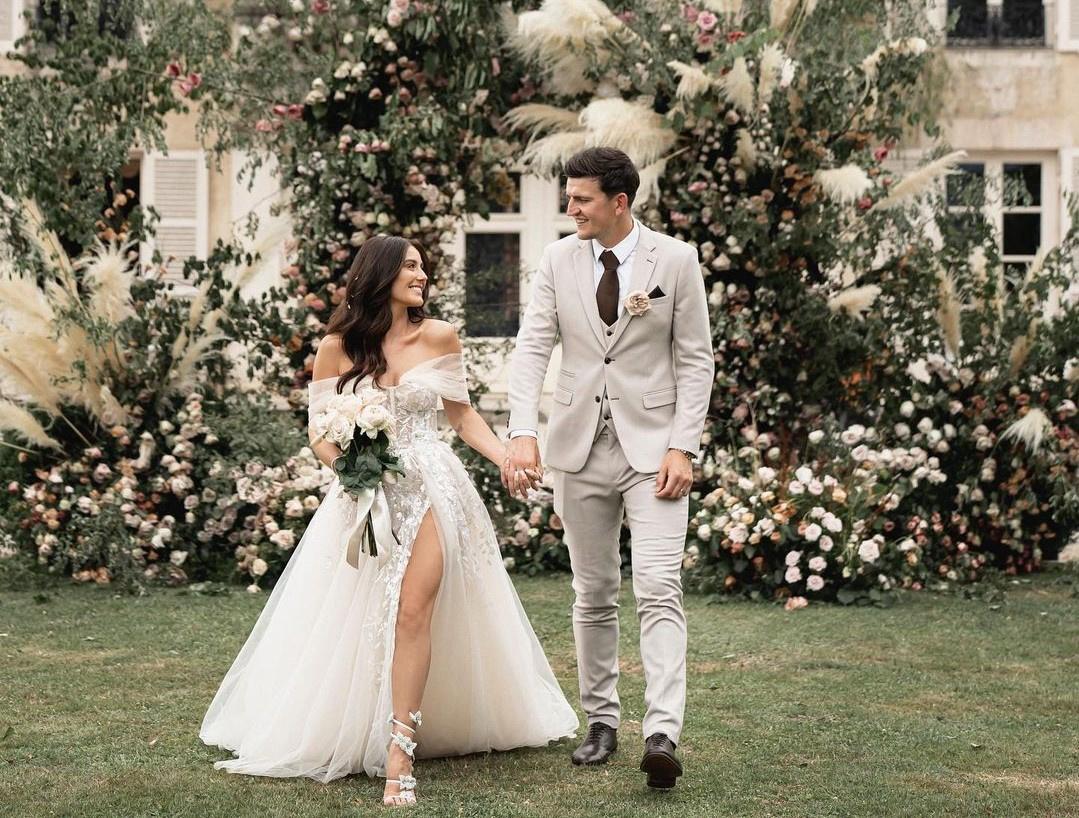 Consider the comfortableness
It's possible that you'll spend hours standing in your wedding shoes, so they must be comfy. Both painful feet and cold feet should not be a part of your wedding day. Hence, never buy bridal shoes without first trying them on. Consider how comfy the shoe options feel when you try them on for the wedding. The comfort of bridal shoes can vary depending on several factors. Certain materials, like genuine leather, are perfect because they allow for stretching and ventilation. For people with broader feet, shoes featuring buckles, laces, or straps give adjustability possibilities.
Shop around
You should do some comparison shopping for your bridal shoes, just as you would for your wedding gown. Before choosing the style that's ideal for you, you should take all of your options into account and possibly locate a better offer elsewhere. Bridal shoes are offered by numerous large-scale businesses both in-person and online. Here is an excellent spot to begin your search because you may look through a bigger selection of possibilities to find out what you like and dislike.
Prepare a backup shoe
Even if you absolutely like the shoes you choose, having a spare pair on hand will come in handy if you experience any comfort issues or outfit mishaps. With this, if a strap breaks, the soles have issues, or unfavourable weather, you won't have a last-minute shoe emergency.