One of your most significant life events is a wedding. The majority of people wish they could have the wedding of their dreams with their partner. Besides, they want a great wedding venue so they can plan the ceremony and reception according to their preferences. In fact, There are a lot of elegant and spacious Best Chinese Wedding Venue in KL. Also some of them even offer high-quality wedding packages to every couple. Here are the best are listed :
1. The Glasshouse
The Glasshouse is a stunning Best Chinese Wedding Venue in KL for those who want to spend their special day immersed in nature. It is surrounded by a lush tropical garden, is built around a glass window, and has a modern, minimalist decor. At the Glasshouse, you can host a party for up to 400 people. Besides, you can decorate the Glasshouse in any style you want, from minimalist to rustic. Moreover, they have wedding planners who are helpful and creative. Lastly, they will make sure your wedding day is perfect by taking care of everything, from budgets to branding, entertainment, and decorations. There are three venue for you to choose :
The lawn

The Parlour

The Grand Court

Location : 17, Lorong Syed Putra Kiri, Taman Seputeh, 50460 Kuala Lumpur, Malaysia.

Contact : 012-515 1866 / 017-444 3047
Instagram : glasshouseatseputeh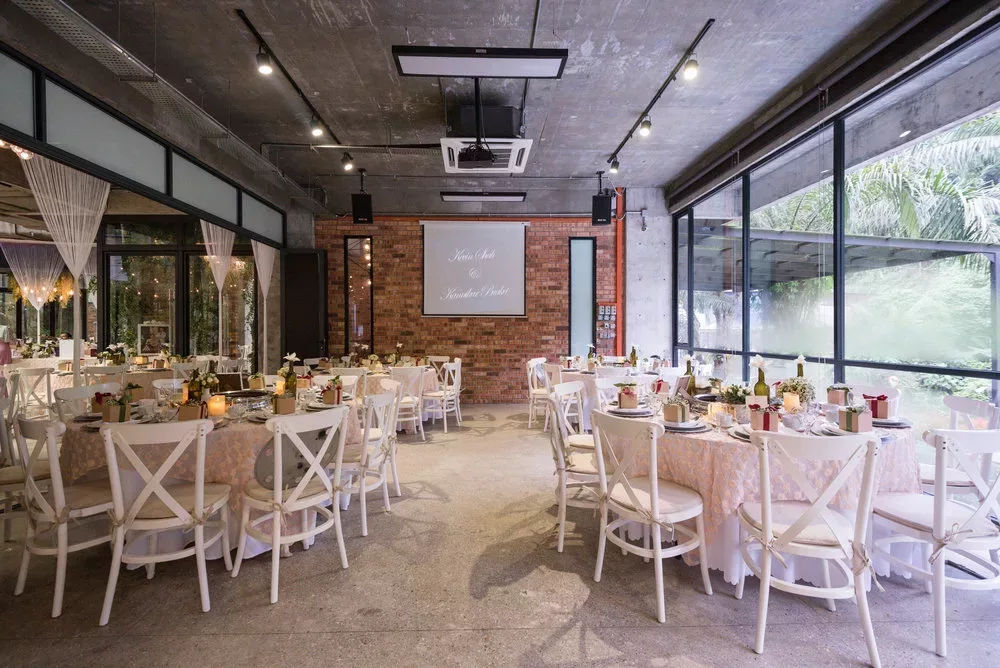 2.Brickhouse
Brickhouse is an excellent location for Best Chinese Wedding Venue in KL in KL that can assist you in creating an unforgettable occasion. Due to its unique hall with brick and earthy tones and exceptional wedding planner service, any theme you choose will be flawlessly executed. Besides, their teams are experts who have developed wonderful wedding themes in a variety of styles. Furthermore, you may ask the creative in-house culinary team for advice on how to impress your guests with food made with halal ingredients of high quality.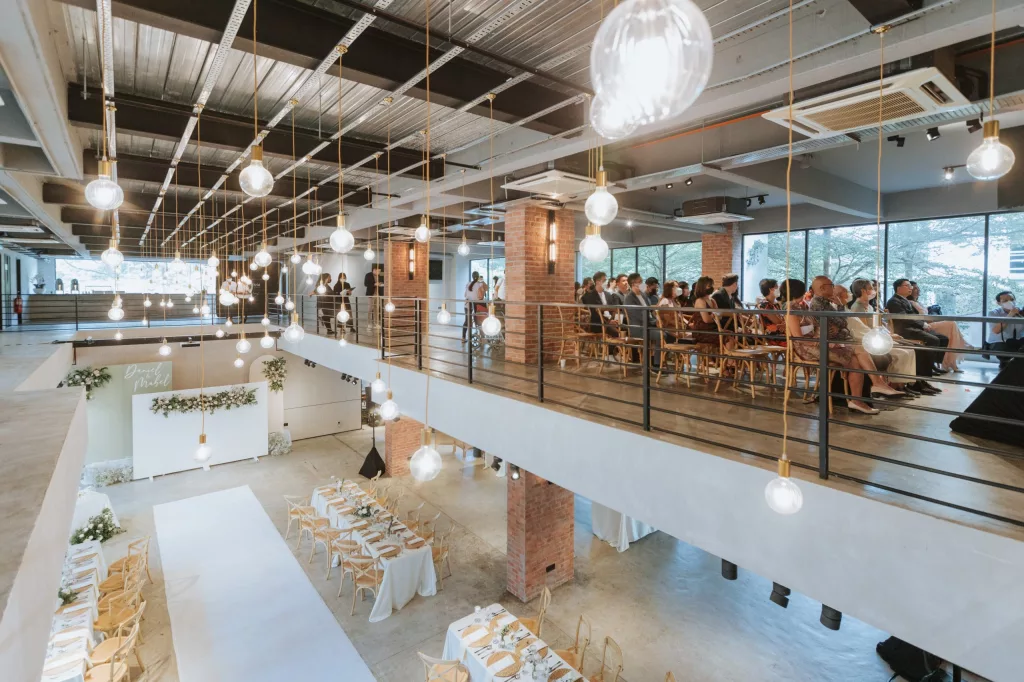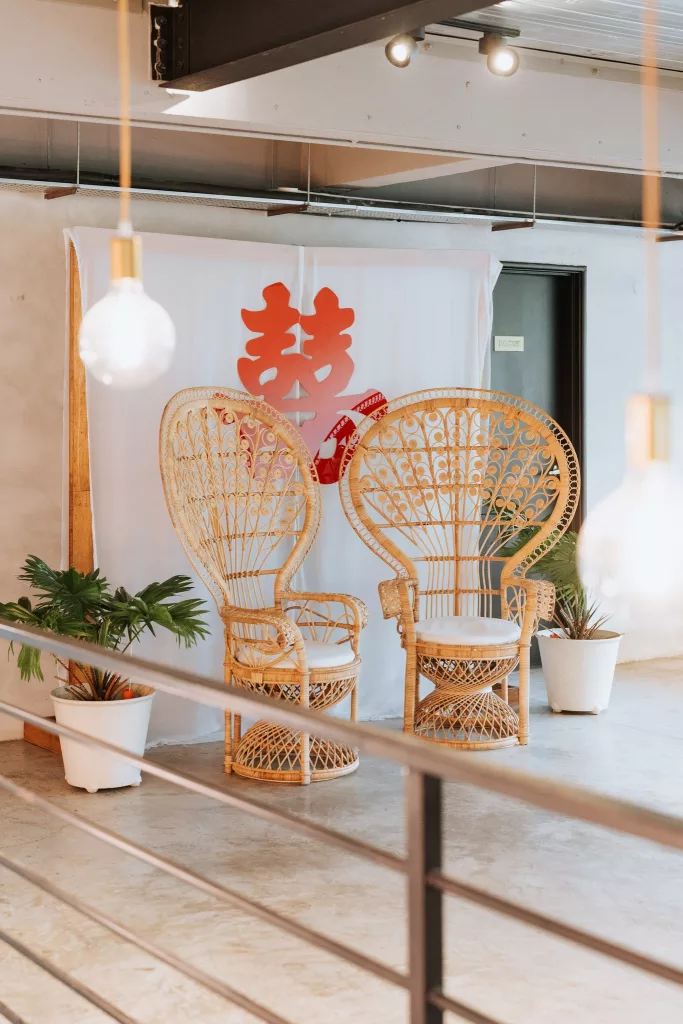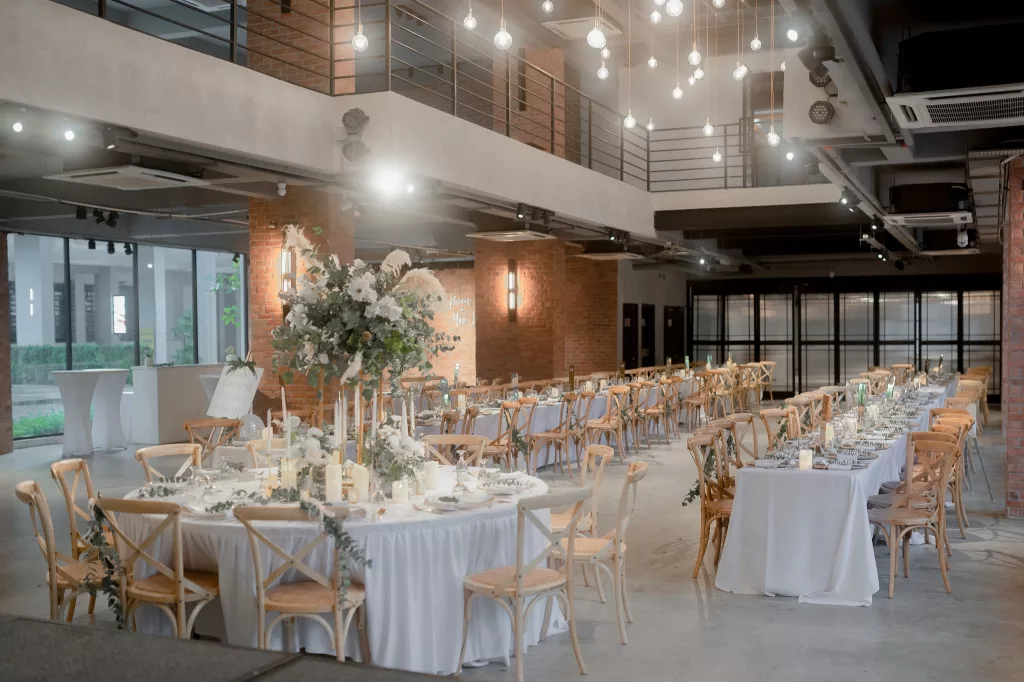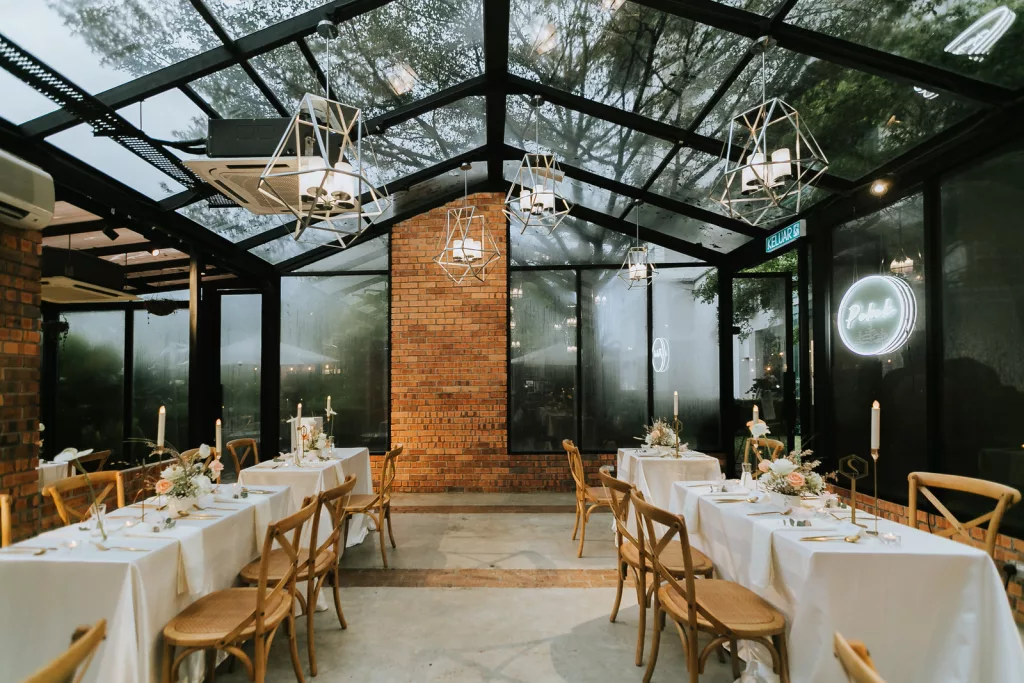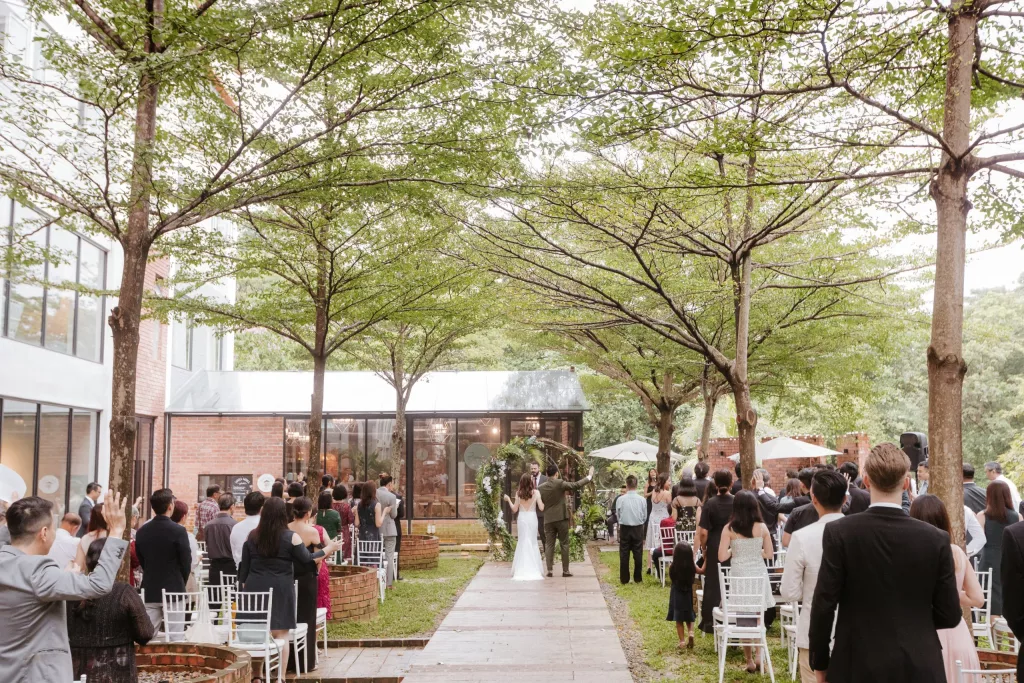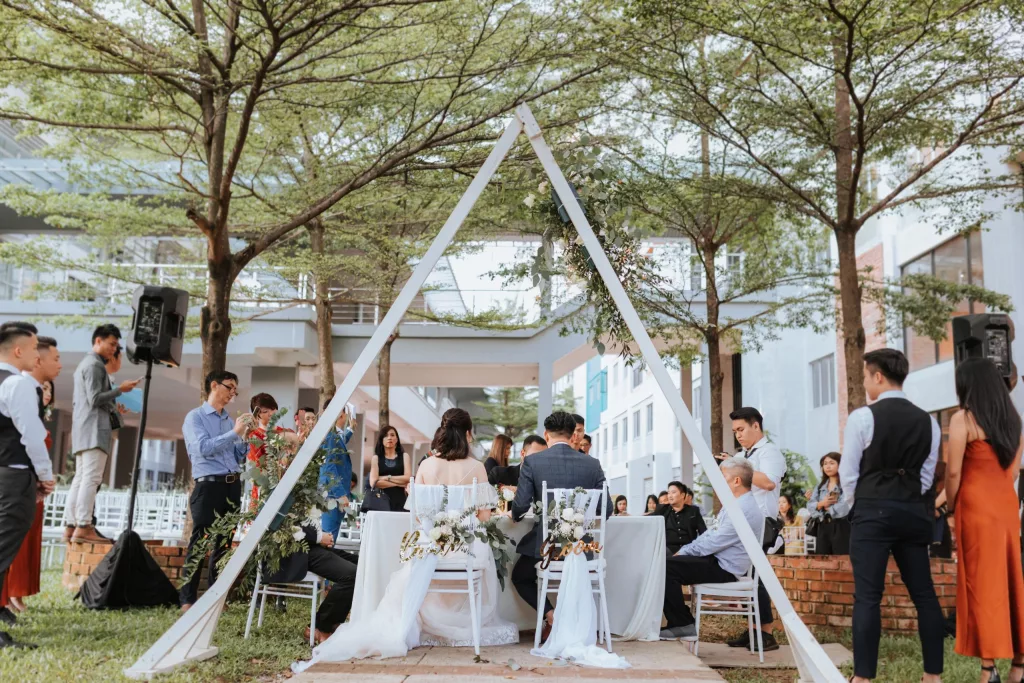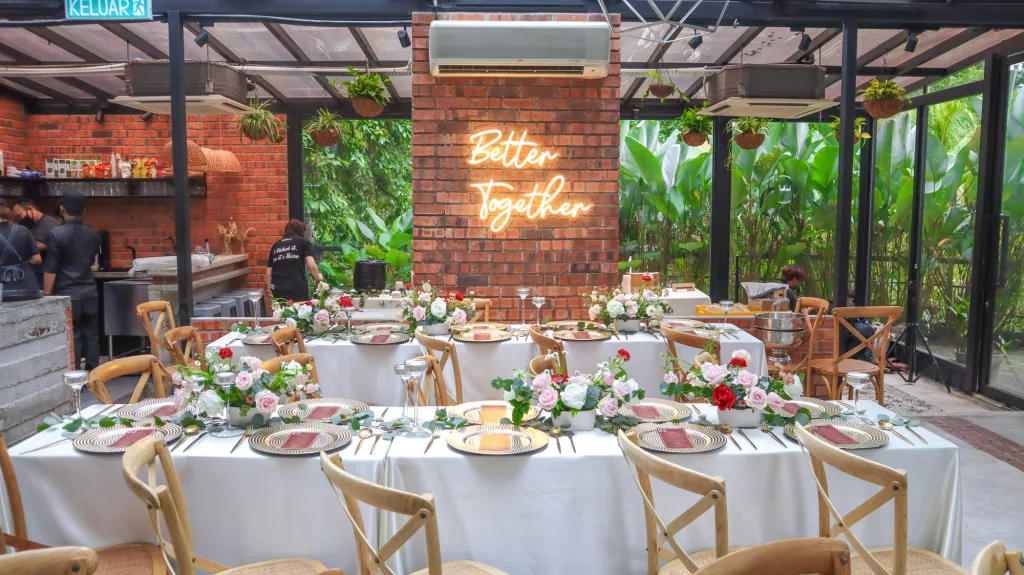 3.The Kuala Lumpur And Selangor Chinese Assembly Hall (KLSCAH)
Based on the neo-classical architecture style, the Kuala Lumpur and Selangor Chinese Assembly Hall (KLSCAH) is designed as an architectural style that was developed by the neoclassical movement and began in the middle of the 18th century. With two massive stone lions eventually encircled and permanently sealed the doors. Besides, Chinese tradition and culture hold that the pair of Imperial Guardian Lion statues in Chinese Assembly Hall confer mythical protection benefits. Furthermore, the large ballroom hall, which is a popular location for weddings, concerts, and other events, greets visitors as they enter the lobby of the two and a half story building perfect for Best Chinese Wedding Venue in KL.
Location : No.1, Jalan Maharajalela, 50150 Kuala Lumpur, Malaysia.
Contact : 03-2274 6645
Facebook : Kuala Lumpur And Selangor Chinese Assembly Hall (KLSCAH)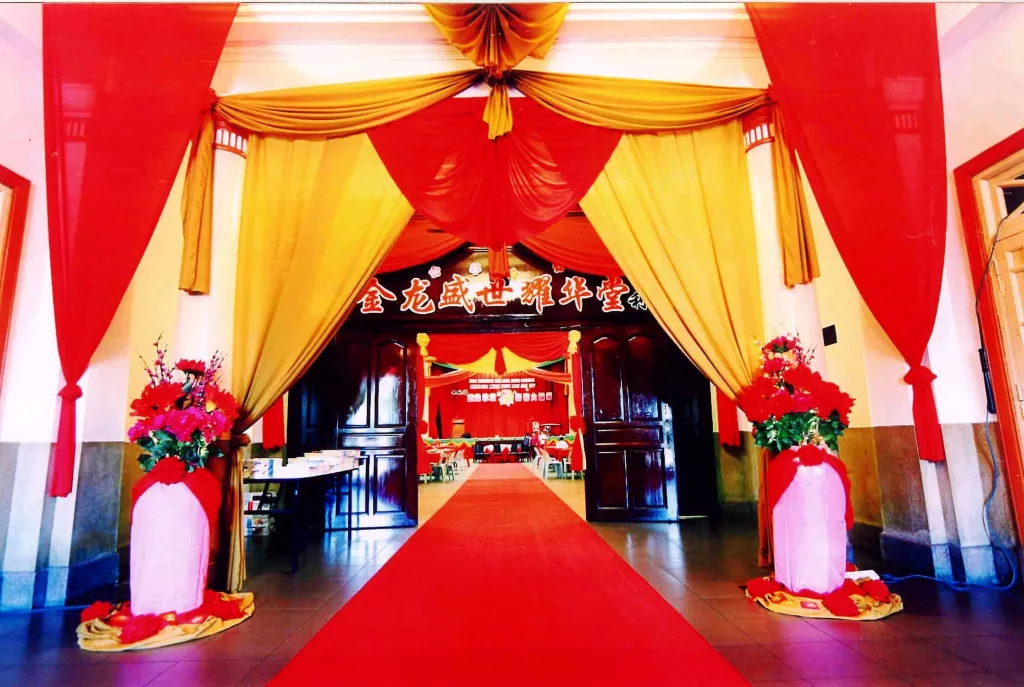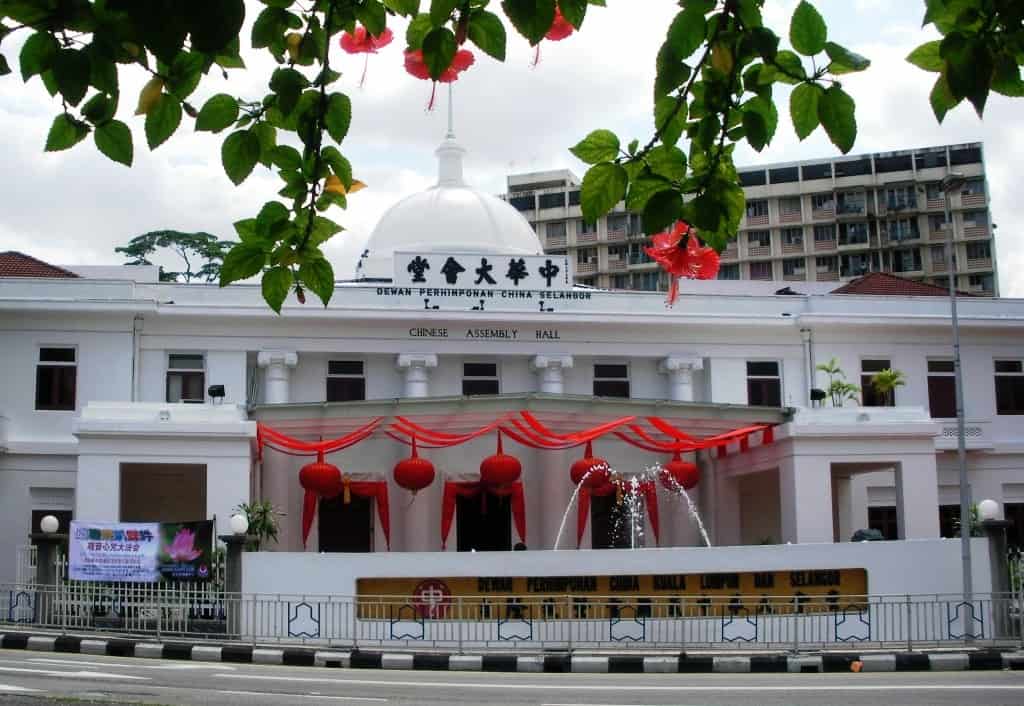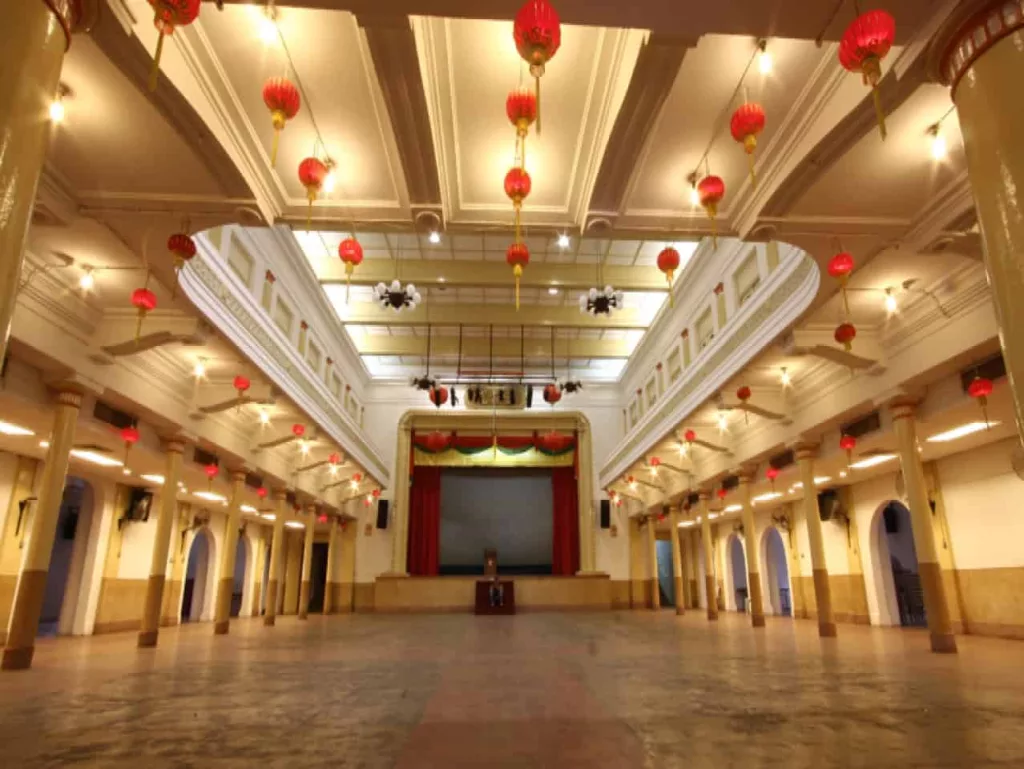 4. Chuai Heng Banquet Hall 翠恆酒家
It has been in operation for over 30 years. There are two halls available, the first fits 50 tables and the smaller room fits 35 tables. These two rooms can be merged to accommodate an even larger wedding party. Besides, usual amenities like LED screen, sound system for live band and bridal room are available. There is a paved open parking area just across the street from the banquet hall which is just a mere 20m walk which won't prove too difficult for guests wearing heels. Despite its interior being slightly dated, this Best Chinese Wedding Venue in KL offers a romantic minute glasshouse which is available to book at RM 2500 (for 3 hours of use), a rarity with Chinese restaurants. Wedding packages start at RM 1398 nett.
Location : 20, Jalan Kampung, Imbi, 55100 Kuala Lumpur, Wilayah Persekutuan Kuala Lumpur
Contact : 03-2141 5666
Instagram : chuaiheng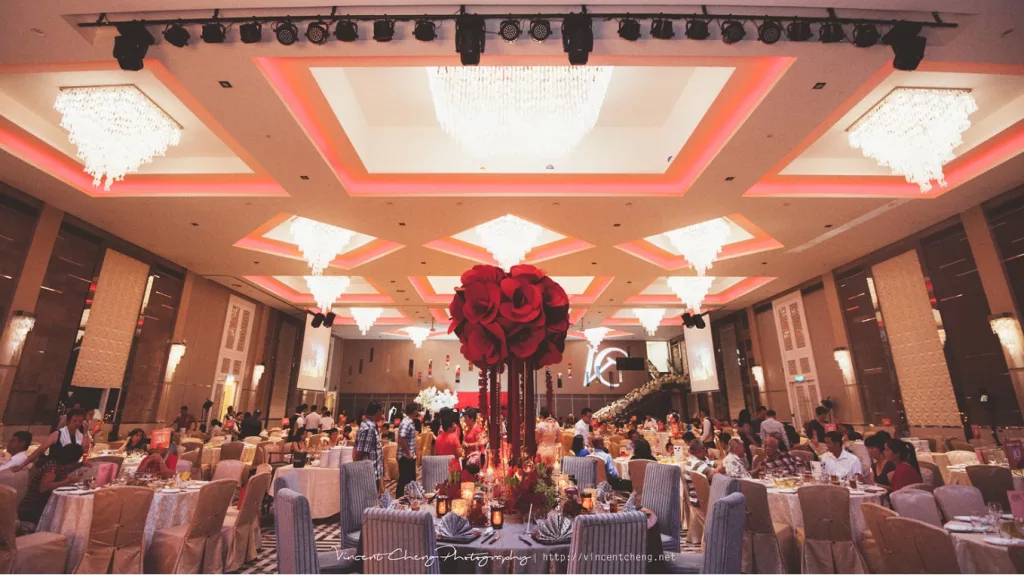 5. Golden Sun Restaurant
A Chinese seafood restaurant that is proud to be led by Chief Chef Mr. Liew Ket Keong. We are ready to offer you a new era of culinary delights at Golden Sun Restaurant. For your dining pleasure and enjoyment, he has specially crafted a variety of tantalizing and inventive signature cuisines. You will undoubtedly become an avid food lover as a result of the fragrant aroma and delectable selection of Oriental gourmet foods we offer. Our goal is complete contentment for you. We cater to corporate, private, and wedding events with a wide selection of set menus, dim sum, and buffet options. There are plenty of parking spaces and free valet services at your disposal and suits for Best Chinese Wedding Venue in KL.
Location : 35604, Jalan Kuchai Lama, 58200 Kuala Lumpur, Wilayah Persekutuan Kuala Lumpur
Contact : 03-7982 3701
Facebook : Golden Sun Restaurant – 金阳迎宾楼