No matter if it is a traditional or modern Indian wedding, makeup is always important for brides because it would enhance the look of the bride. Even if you have help from a makeup artist, you should understand what you want and what is suitable for you so that you can have a good discussion with the makeup artist. Here we share about the inspiring makeup looks for you to review on your most special day.
Silver Eye Makeup and Soft Pink Lips
The combination of heavy and soft makeup could help to enhance your beauty and also help you look calm and modern. Besides that, silver colour would help to highlight your eyes in every dress style.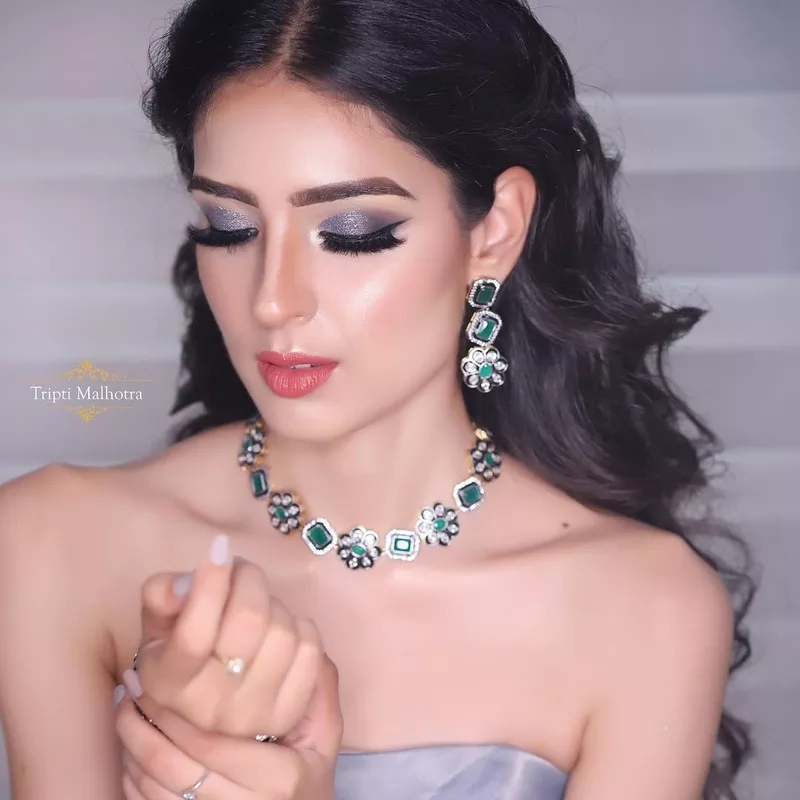 Natural makeup
This is suitable for those who do not want a bold look or a harsh look. Natural makeup is a very clean and simple look with nude tones. In addition, it is easy to follow with applying minimal products.
Bold Red Lips
Bold red lips would be the perfect match with the bridal red lehenga and it will never go out of style. To prevent an over-the-top end result, you must keep the rest of your face simple, at the same time, you should get the right shade of red lipstick that perfectly matches your skin tone as well.
Eyeliner Bold Kajal
Bold kajal is a must in a traditional Indian wedding for a bride because it will look more appealing for their eyes. To get a soft smokey effect with that glamorous look, smudge the kajal that is applied on the face.
Bronze Makeup
Bronze makeup will help you to get a sharp and chiselled look and it is an ageless trend as well. Avoid choosing too dark or too light bronze shades, just select the bronze colour shades that match with your skin tone.
Rosy Cheeks
To get a healthy bridal glow look, apply blush on your cheeks with a circular motion and steady smile. Do not forget to blend the blush upward towards your ears but do not go overboard because it will cause the makeup to look patchy.
Cut Crease Eye Makeup
Cut crease eye makeup is a really cool look in which the lighter shade of eyeshadow will cut across the crease of the eyelid which then creates a dramatic contrast.
Glowy makeup
The highlighter will be the most important element in this makeup. Multiple kinds of highlighters are suitable for those who are looking for the amazing quintessential glow. A pop of highlighter could be put on the tip of your nose, your cheekbones, cupid's bow and eyebrow bone as well to enhance the glow of your look.