There are some rules in arranging the seat in Chinese tradition as big as a formal banquet, as small as a daily meal. As a result, there is always a challenging task in arranging the seat place in a wedding. With this, we will explain about the seating arrangement for a Chinese wedding banquet for you to make sure that you would not offend others. Additionally, we will also provide the steps in arranging the seat.
Main Table
Generally, the newlyweds, newlyweds' parents and newlyweds' close relatives will sit at the main table at the centre of the banquet hall as well as in front of the stage. The other relatives and friends will be arranged according to the habit of "men on the left and women on the right".
On the main table, the newlyweds must sit facing everyone, and on both sides are their parents, grandparents, brothers and sisters, uncles and others. .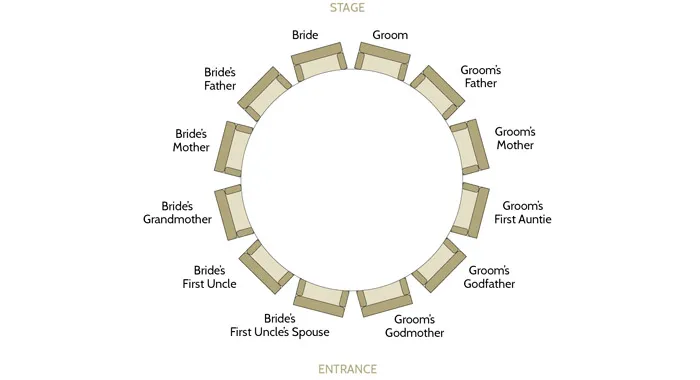 Other Table
If there are many family members on both sides, another table can be set up on both sides of the main table, or they can be arranged in the first row near the main table and the aisle. Other family members, such as younger uncles and aunts, cousins, and others, can be placed here.
After that, the second row of the table will be arranged in order from near to far to relatives and friends, leaders and superiors, colleagues and classmates, ordinary friends.
Note that it is still separate to two sides in which all the groom's relatives and friends will be on the left while all the bride's relatives and friends will be on the right.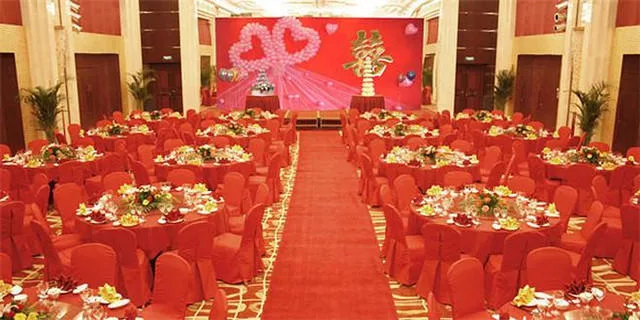 Steps in arranging the seat
1. List out all the guests
The first step for seating arrangement for Chinese wedding banquet is to make a list of all of the guests who will attend your wedding to know the exact number of the guests.
2. Divide the guests into groups
Gathering all guests into groups should be your next task. Relatives, parents' friends, co-workers, schoolmates, and friends are the five categories that couples most frequently employ. After that, divide the groups into tables of 10 to 12.
3. Arrange the tables
Start setting up the tables from the front, facing the stage. Then, separate the hall or venue into two sides. After that, place the guests of the bride on the right and those of the groom on the left.
4. Arrange your guests into tables
You can now assign your confirmed guests to their respective tables. The closer the relationship between a person to the couple, the closer the person is to the main table.