The most difficult question in catering for your wedding may be a buffet or a sit down dinner. Of course, both may have their own benefits and drawbacks, but keep in mind that neither a seated dinner nor a buffet is superior to the other. We will give you some information about the buffet and sit-down dinner as well as the factors that should be taken into consideration to help you make your decision..
Buffet
A buffet is typically set up with long tables in a queue at either end, or occasionally in stations, so that people can serve themselves whatever food they like.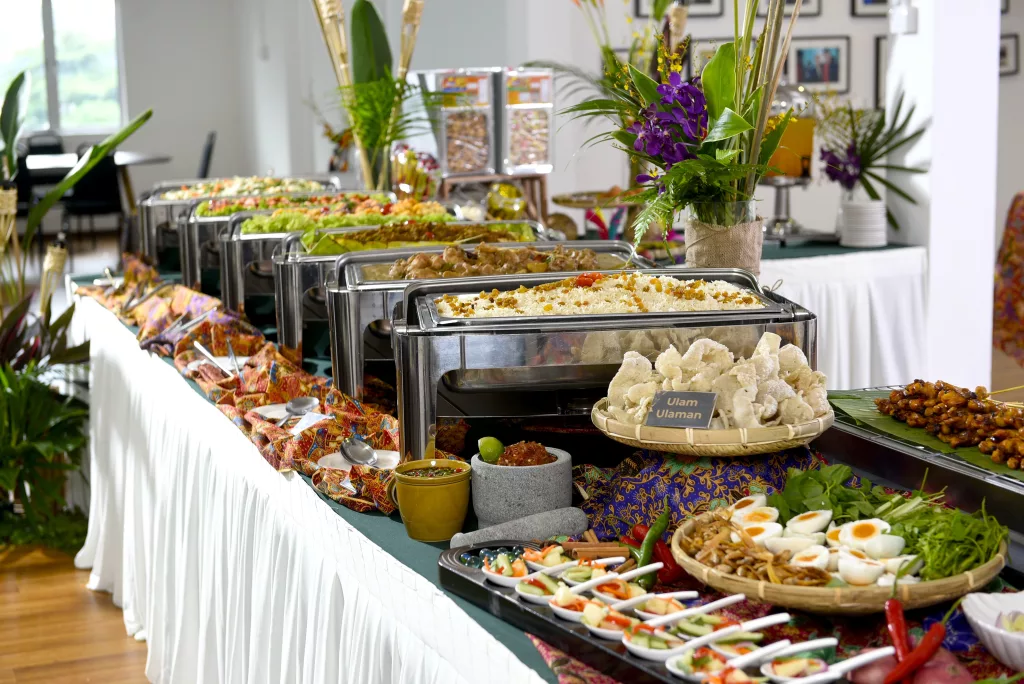 Advantage
Your guests have a wider range of meal options.
Your guests get to decide what and when to eat.
You do not need to hire more waiters, therefore save some money.
Disadvantage
It is challenging for you to set a limit on consumption because some of your guests will take second or third of food.
There would frequently be a never-ending queue of guests swarming the buffet.
Food frequently runs out or becomes cold.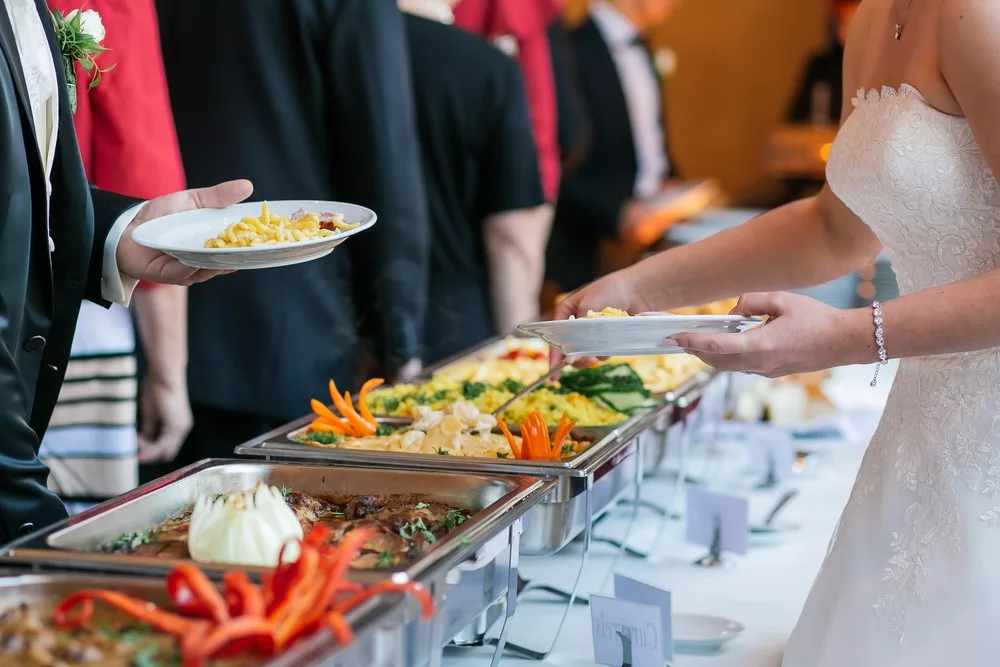 Sit-down dinner
A seated dinner is a more conventional way to celebrate a wedding. It consists of multiple courses that are distributed to your guests' set-up tables.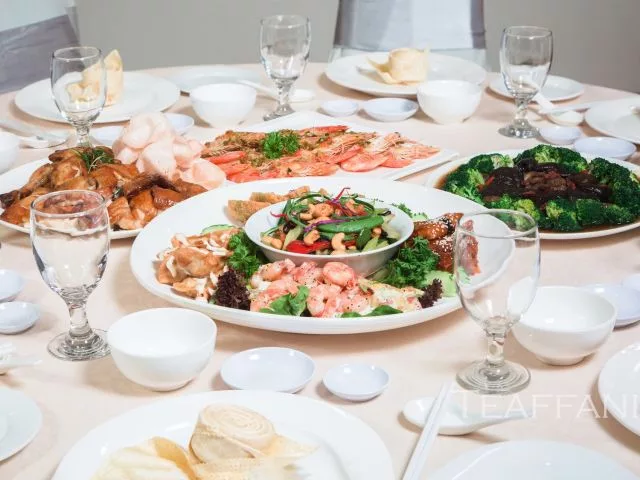 Advantage
Give your guests plenty of time to interact.
Easier budget administration when you decide what to serve.
It definitely creates an air of elegance for your wedding.
Disadvantage
You will have to put in more effort to organise the seating plan and tableware for the seating chart, table numbers, and centrepieces.
You would need extra waiters, which would increase your overall costs.
If you do not have a meal ready that is kid-friendly, this is not really appropriate for a wedding with lots of children.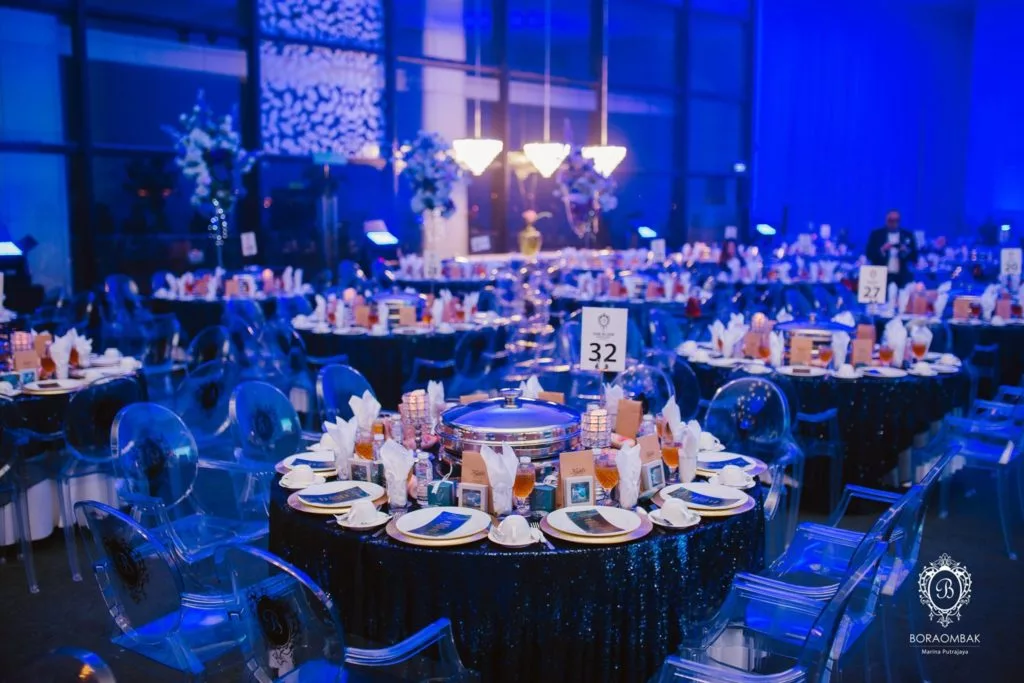 Other factors that should take into consideration
There are some factors that may affect the decision of whether to have a buffet or a sit-down dinner for a wedding.
The number of invited guests
A sit-down meal should be your choice if you want a more private and classy wedding. However, if you believe that having a modest wedding party will be challenging for you since you have large families and lots of friends, it is preferable to have a buffet setting arrangement that best suits them.
Comply with your budget
A seated meal may give the wedding a more premium feel, but it will of course cost you more money. Avoid ordering too much variation in cuisine because you want to cater to the tastes of all your guests. For buffet-style meals, it is preferable to restrict the menu options while concentrating on the number of servings each item.
Your wedding venue
While a buffet arrangement gives you more options for table settings and decorations, a seated dinner will need more space for food preparation and serving. Consequently, a seated dinner will need additional space. Therefore, be sure to get in touch with the venue's person in charge and inquire about how they will fit and accommodate all of your wedding requirements.
The type of your wedding
Did you choose to have a wedding without children or do most of the people you invited bring their children? Get the answer so you can choose the ideal dining setup for your wedding. Although a buffet is more suited for weddings where children are welcome, both a buffet and a seated meal have drawbacks of their own. Therefore, try to minimise the issues with whichever decision you make.