These days, you're better off purchasing a car in cash with the same funds you can use for a properly planned wedding. Malaysian weddings, and Chinese weddings in particular, can rack up costly amounts, depending on the demands from the bride and groom's families.
If you're in the process of wedding planning and wondering how much you should set aside for your big day, here's the average cost breakdown of a Chinese wedding in Malaysia for 400 guests:
Outfit and make-up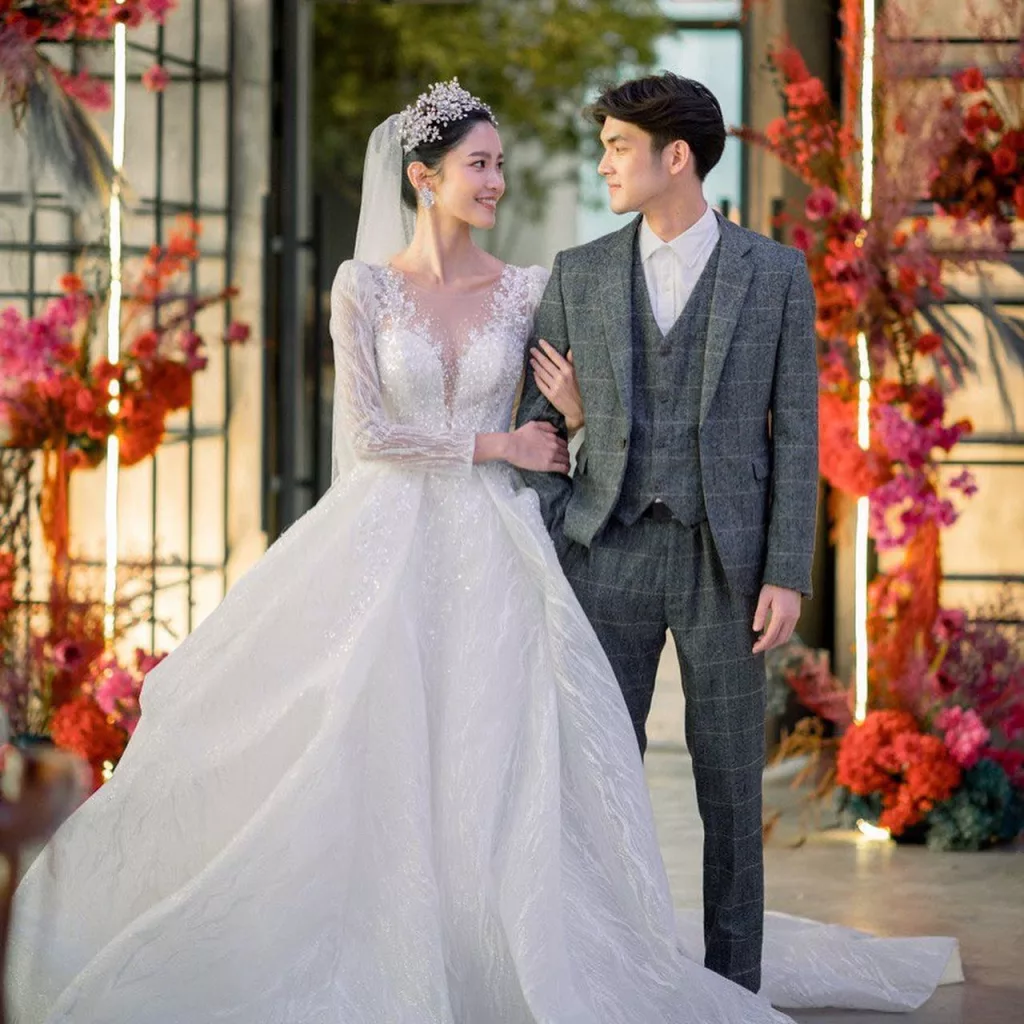 Whether it be a formal one with a black tie, or a traditional option, without wedding attire for the groom and bride, there can be no wedding. Even opting for a casual, simpler, and cooler outfit choice (taking into consideration the hot and humid weather we have here all year) works, the important thing is that the newly wedded couple is still dressed up a bit more than in their everyday lives!
Attire expenses not only include the groom and bride's costumes, but also the make-up and accessories as well. Brides also typically wear a minimum of two dresses and two pairs of shoes on their big day so this expense also has to be taken into account.
You can expect to fork out:
RM2,000 for one gown (don't forget most brides have at least two!)
RM400 for a pair of bridal shoes
RM400 for shoes for the groom
RM2,000 for the groom's outfit
RM1,000 minimum for a makeup artist for the bride (more if she also pays for her bridesmaids' makeup)
So whenever anyone says that a bride looks priceless, you can actually put a tag on that. Depending on the make of the clothes, the total for attire generally costs about an average of RM10,000, or 10-20% of the total wedding expenses.
Flowers and wedding decorations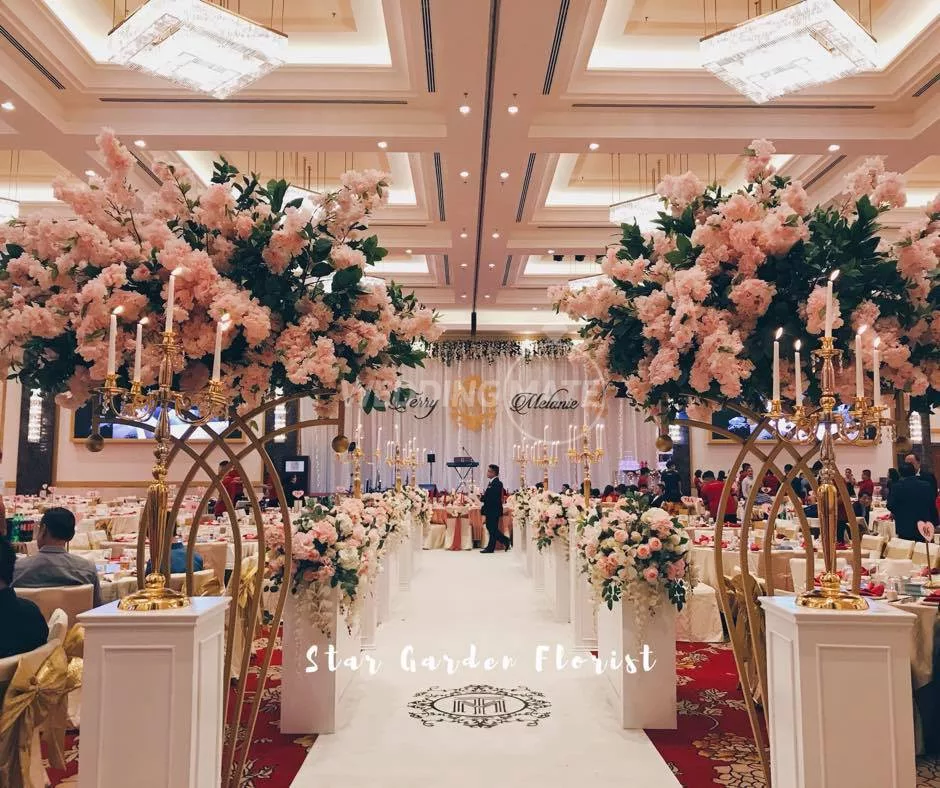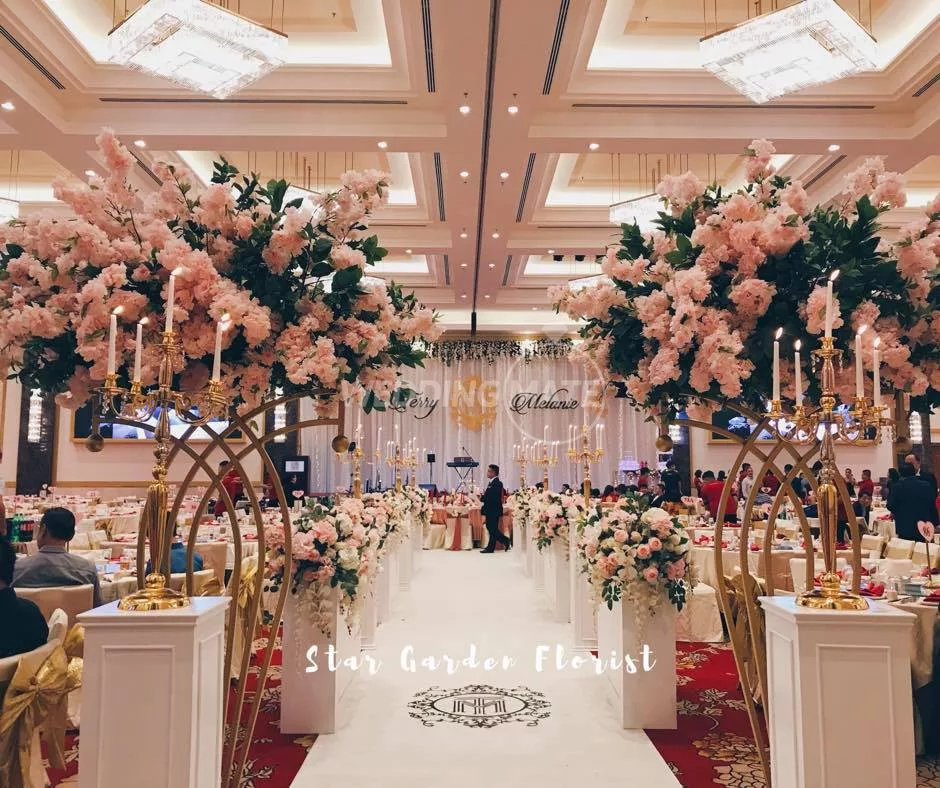 Wedding decorations at the venue can easily go up to RM3,500 especially if you want fresh flowers.
Prepare to shell out RM2,000 for flower bouquets for the bride and bridesmaids and an additional RM2,000 if you want to hire a photobooth.
Gifts and invitations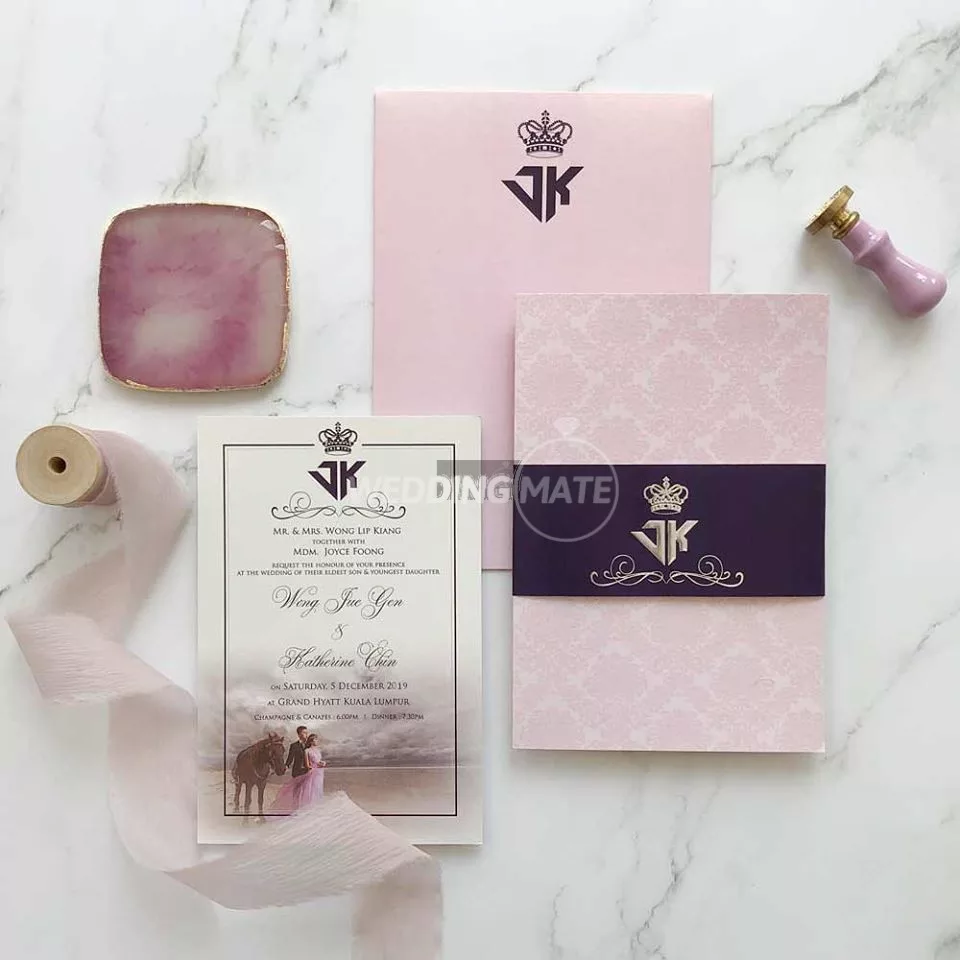 WhatApp messages and emails aside, a more traditional convention when it comes to inviting guests would be handing out invitation cards.
Wedding cards start from RM0.70 to RM5 or more per card, depending on the design. If you're sending out invitations to 400 guests, you'll be paying a ballpark amount of RM1,200.
Don't forget about the angpaus that the couple customarily give to family members and bridesmaids at the bride's house – which usually racks up to RM1,500!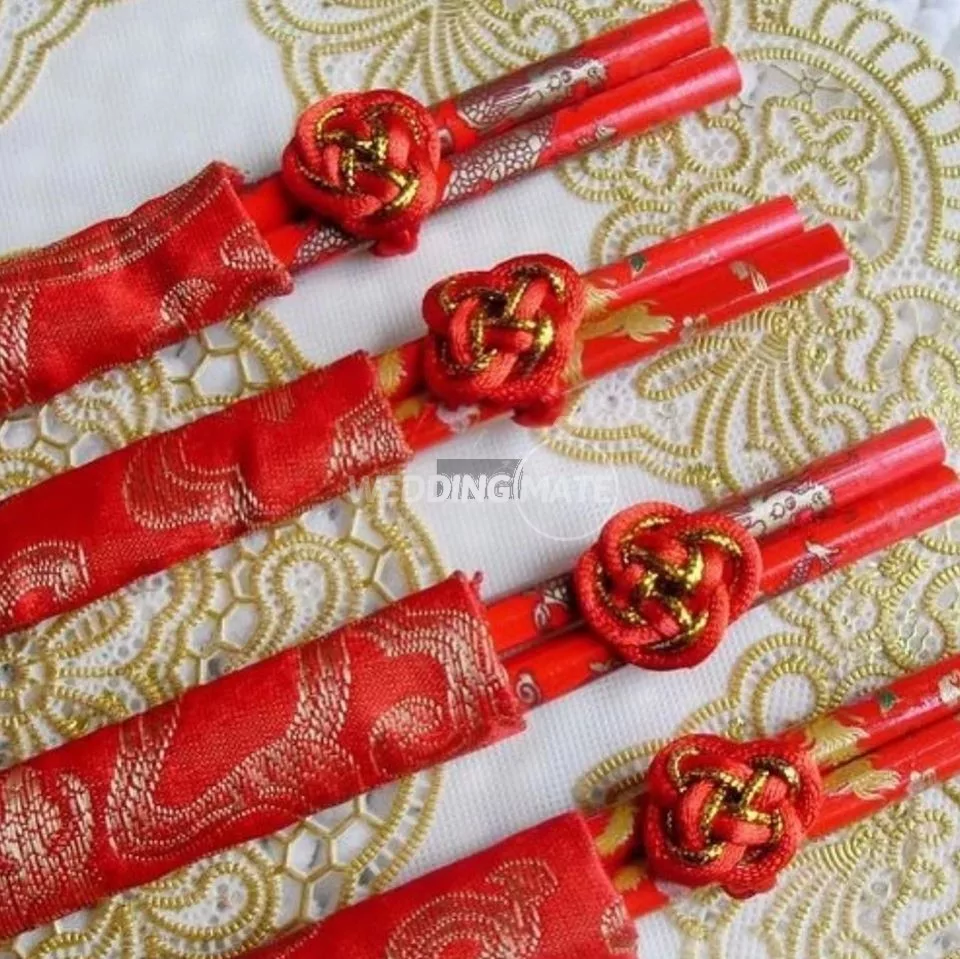 You will also need to consider the door gifts for the wedding guests at the end of the wedding dinner, which can easily amount to a minimum of RM400.
Photography and videography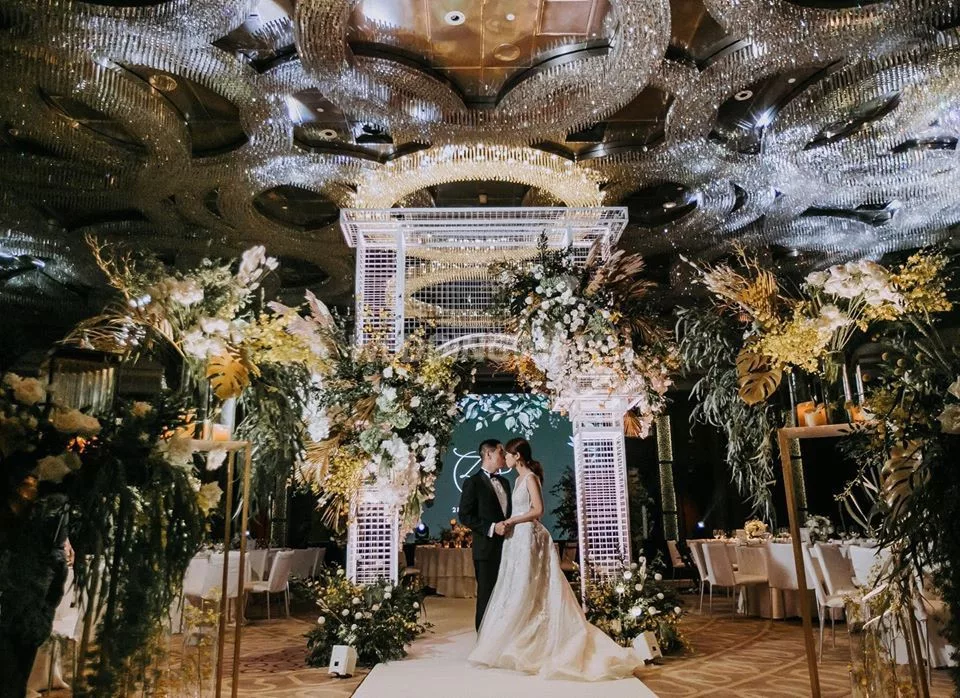 If you're hiring professional photographers and videographers for the whole day and require same-day editing for the dinner slideshow, expect to pay more than RM10,000 for both services in return for guaranteed quality shots to freeze your precious moments into lifelong memories.
Ceremony venue and wedding planning
Again, depending on the vast range of venue options, rental typically costs a minimum of RM2,000 for a few hours.
Not forgetting the outsourced mastermind behind the entire planning. A usual fee of RM5,000-RM15,000 for a wedding planner might sound a lot, but it's a reasonable amount to pay for not having to run around like a headless chicken trying to arrange the 101 types of flowers, handling communications with the wedding venue, and making sure the photos taken by the photographers are pretty enough, all at the same time!
Dinner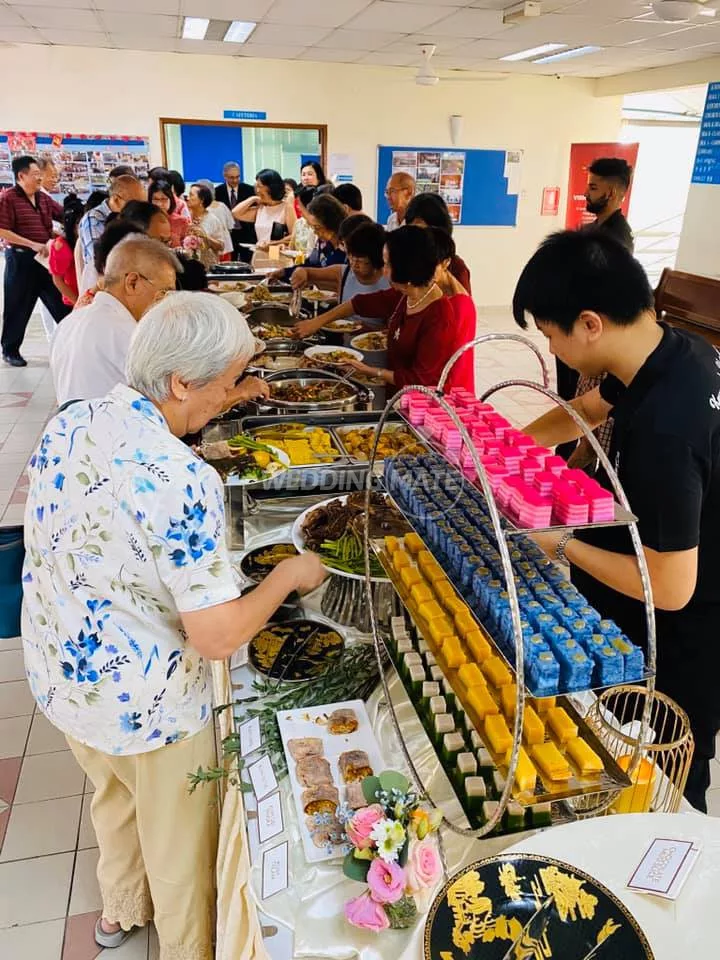 Chinese weddings are well-known for their eight-course meals, and Chinese restaurants usually charge about RM60,000 for 40 tables with 10 people per table. Hotel dinners, on the other hand, are a lot more costly and can go up to RM120,000 for 40 tables.
Outfit & makeup: ~ RM10,000
Flowers & decoration: ~RM7,500
Gifts & invitations: ~RM3,200
Photography & videography: ~RM10,000
Ceremony venue: ~RM12,000
Wedding planner: ~RM5,000
Dinner: ~RM60,000
TOTAL: ~RM107,700
Now that you have a general idea of the cost, let's address the common question that newlyweds face when planning a Chinese wedding dinner.
What's a good angpao amount to expect from your guests?
If you're attending a Chinese wedding, deciding how much to pack in an angpau is always a dilemma. The amount is totally up to you, and you shouldn't feel bad if you can't afford to give a hefty amount.
However, as newlyweds, Chinese wedding dinners can be really costly. So it's no surprise that the collection amount is taken deeply into calculation to reduce the financial damage of the expected expenditure.
Couples who have their dinners at restaurants and hotels can agree that a decent amount to expect is an average of RM150-200 per guest for restaurant dinners, and RM250 or more for hotel dinners. Which debits an approximate of almost, if not the entire cost of the dinner itself.
Nevertheless, couples never mean for any of their guests to feel obligated to fork out so much money when attending wedding dinners, especially if they're undergoing financial constraints. After all, you're there to celebrate the matrimony of your friend or family, and that alone speaks volumes of your support!