Although organizing and carrying out a wedding on your own involves a lot of work, it is a joyous and wonderful occasion. Even if you can easily handle everything yourself, it will save your time and money to hire a wedding planner. A qualified wedding planner will work with you to manage as many aspects of your wedding as you can, from planning and designing the venue to organizing the event. Here are listed 10 best malay event planner in Klang Valley who you might want to consider working with on your special day
Reka Teemor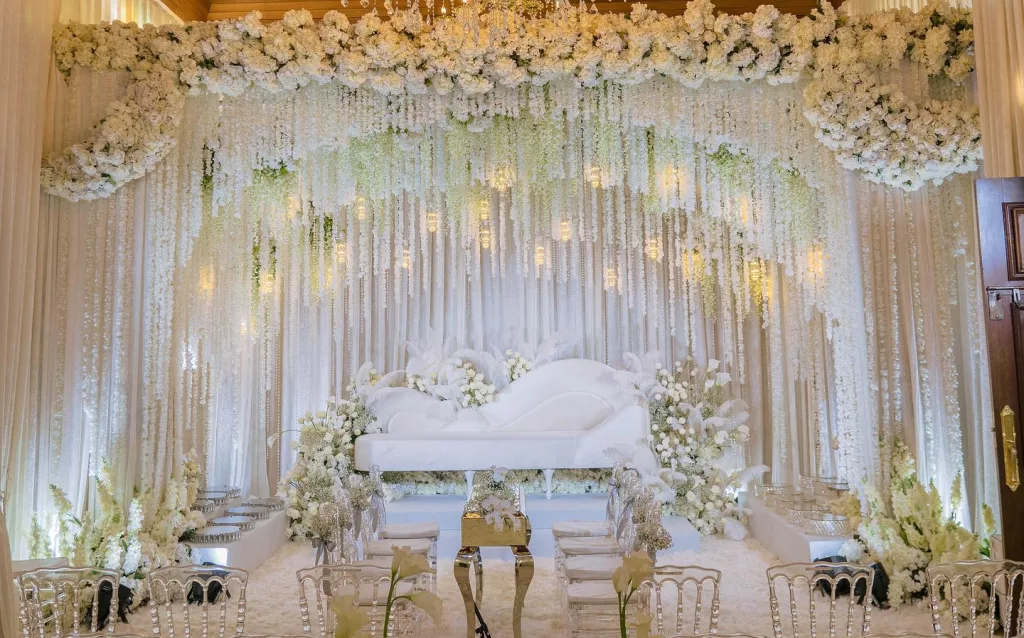 As a premier wedding designer and event planner for private and corporate events, Reka Teemor's creativity and ability to customize to its client's requirements makes its 'Unique, One-of-a-kind' designs to be highly sought after. Not discounting the importance of a seamless event, Reka Teemor is very committed to managing wedding and corporate events efficiently through its skilful planning and coordination team, regardless of the event type and size.
Phone number: 03-5103 2971
Email: rekateemor@gmail.com
Facebook: Reka Teemor
Instagram: Reka Teemor
Address: No.35-1, Jln Putra Mahkota 7/4A, Putra Heights, Petaling Jaya, Malaysia
Bizmilla by Mila Jirin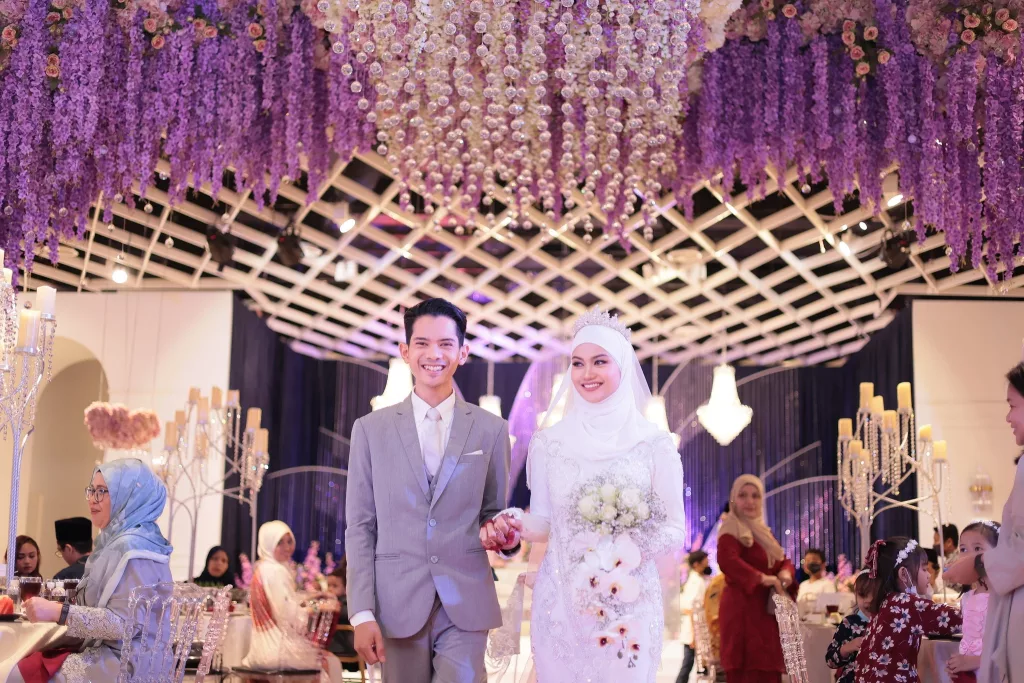 Bizmilla by Mila Jirin values quality and takes pride in planning, designing, building and creating the client's desired end result by utilizing their team's diverse and extensive strengths which includes event management, operations, floristry, graphic design and architecture.
Every Major City Has A BIZMILLA WEDDING CENTRE! Having a total of 14 function halls spread across One City Subang Jaya, Sanctuary Mall @ Klang Valley, Gamuda Gardens Rawang – Sg. Buloh, Federal Territory of Putrajaya, Eco Palladium Johor Bahru, and Iskandar Puteri Johor Bahru will help it become the largest wedding venue in Malaysia.
One City Subang Jaya
City Hall
Garden hall
Wedding hall
Royal ballroom
Grand Palace
Rawang/Sg Buloh
Putrajaya
Bizmilla Ariz Hall
Event Hall
Bizmilla Grand Hall Putrajaya
Bandar Saujana Putra/ Kota Kemuning
Grand Ballroom, Eco sanctuary
Johor Bahru
Grand Hall Eco Palladium
Ariz Hall Eco Palladium
Platinum Hall Eco Palladium
Iskandar Puteri
Bizmilla Wedding Centre
Bizmilla Event Hall
Penang
Phone number: 012-678 5479
Email: bizmillacatering@gmail.com
Facebook: Bizmilla by Mila Jirin
Instagram: Bizmilla by Mila Jirin
Address: Bizmilla Wedding Centre, Level 2 & 3 The Place @, Jalan USJ 25/1, One City, 47650 Subang Jaya, Selangor
Magica Events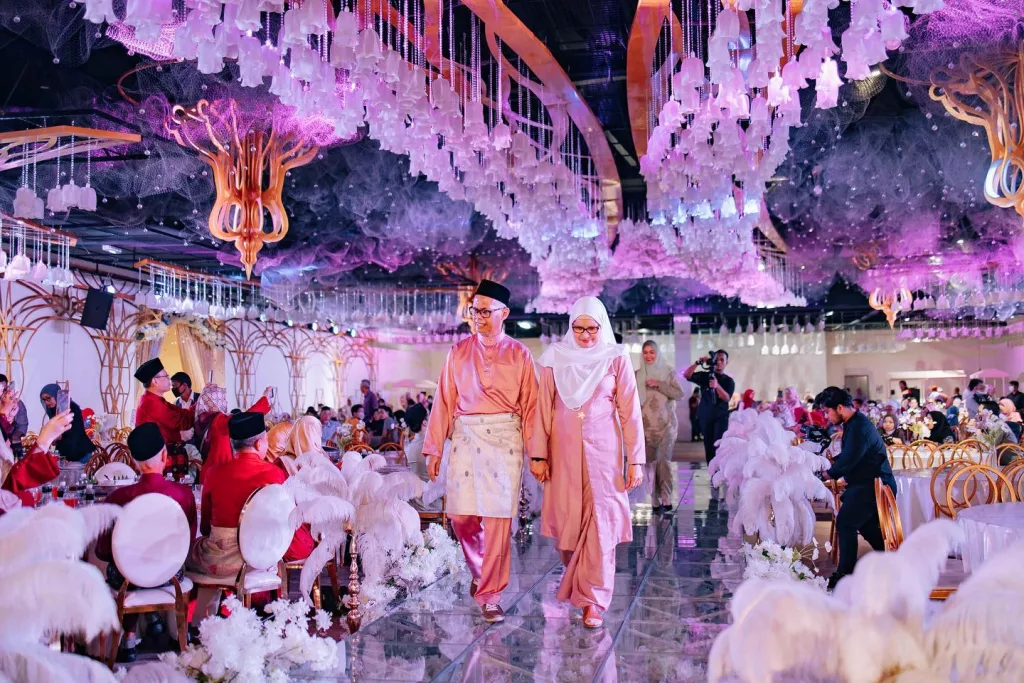 Have a truly magical wedding in space with decorations, details, and flowers so elaborate that it looks like a mythical land. Not only is the ceiling completely furnished with finely designed patterns and ornaments, there is also an elevated transparent walk-way for the grand march-in. There are several halls with different themes in various locations around the Klang Valley.
To organize the event of your dreams, select the appropriate site from Magica Events' list:
Subang
Tiffany Hall
VIP Suite Room
Grand Hall
Classic Hall
Garden Hall
Shah Alam
Monterez Hall
Crystal Hall
Space Hall
Kuala Lumpur
Quill Banquet III
Quill Ballroom II
Cheras
Bukit Mertajam
IU Banquet
IU Hall II
IU Ballroom
Perai Penang
Greenary Hall
Louvre Hall
Majestic Hall
Echanted Ballroom
Phone number: 012-678 0949
Email: wedding.magica@gmail.com
Facebook: MagicaEvents
Instagram: MagicaEvents
Address: No. 3 Jalan Zuhal U5/179 Level 4 Star Avenue Lifestyle Mall, 40150 Shah Alam, Selangor
Nikahsatu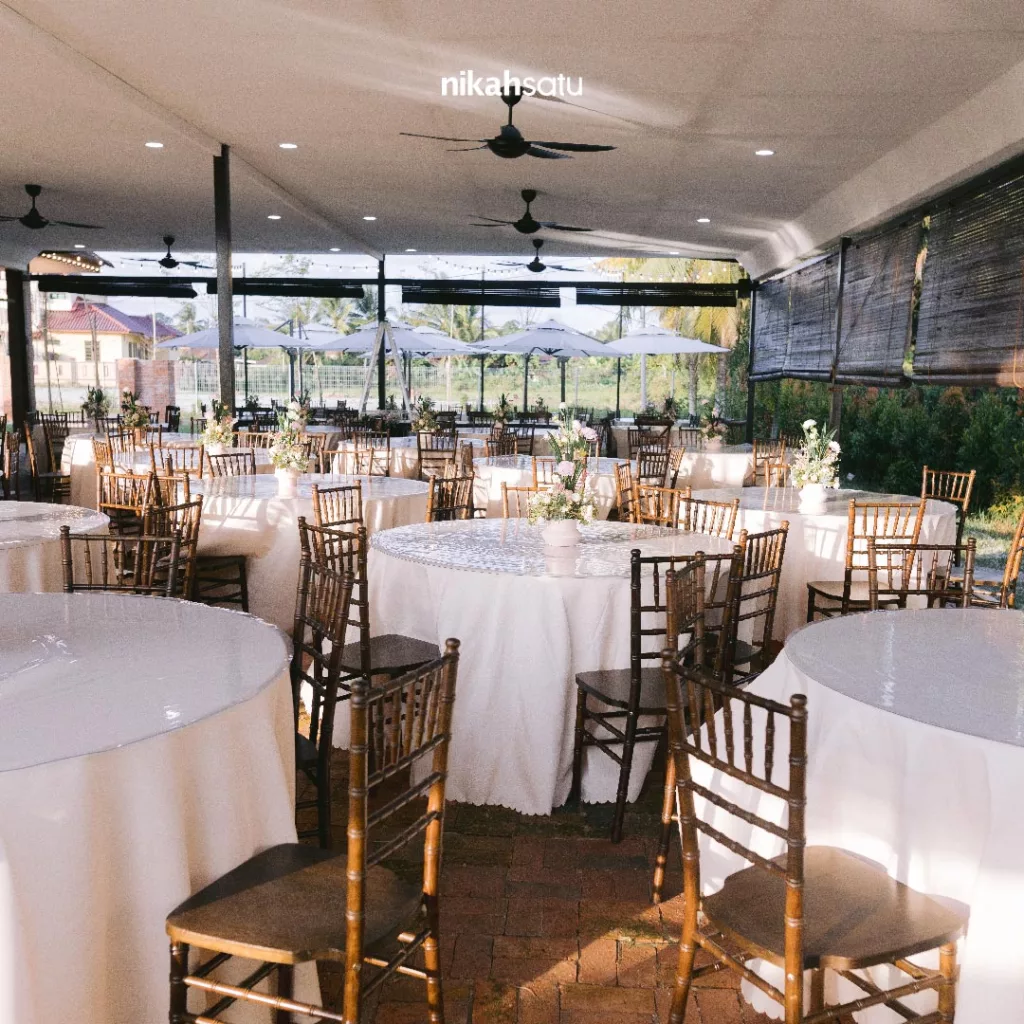 Nikahsatu is committed to providing personalized attention for all events. The team of wedding experts has a passion for weddings, armed with energy and sprinkled with enthusiasm.
Choose the ideal location from the list provided by NikahSatu to plan the event of your dreams.
Kuantan
Rumah abang jamil Pantai Balok
Rumah Abang Jamil Teluk Sisek
Rumah Abang Jamil Indera Mahkota
Johor Bahru
Rumah Abang Jamil Johor Bahru
Rumah Abang Jamil Kota Masai
KL & Selangor
Rumah Abang Jamil Shah Alam
Rumah Abang Jamil Klang
Rumah Abang Jamil Kuala Lumpur
Ipoh
Melaka
Seremban
Rumah Abang Jamil Seremban
Kuala Terengganu
Rumah Abang Jamil Kuala Terengganu
Kota Bharu
Rumah Abang Jamil Kota Bharu
Phone number: 012-330 6020
Email: hello@nikahsatu.com
Facebook: Nikahsatu
Instagram: Nikahsatu
Address: 32, Floor 1, Jln Tun Mohd Fuad 2 Taman Tun Dr Ismail (TTDI, 60000 Kuala Lumpur)
Kamalinda Events & Weddings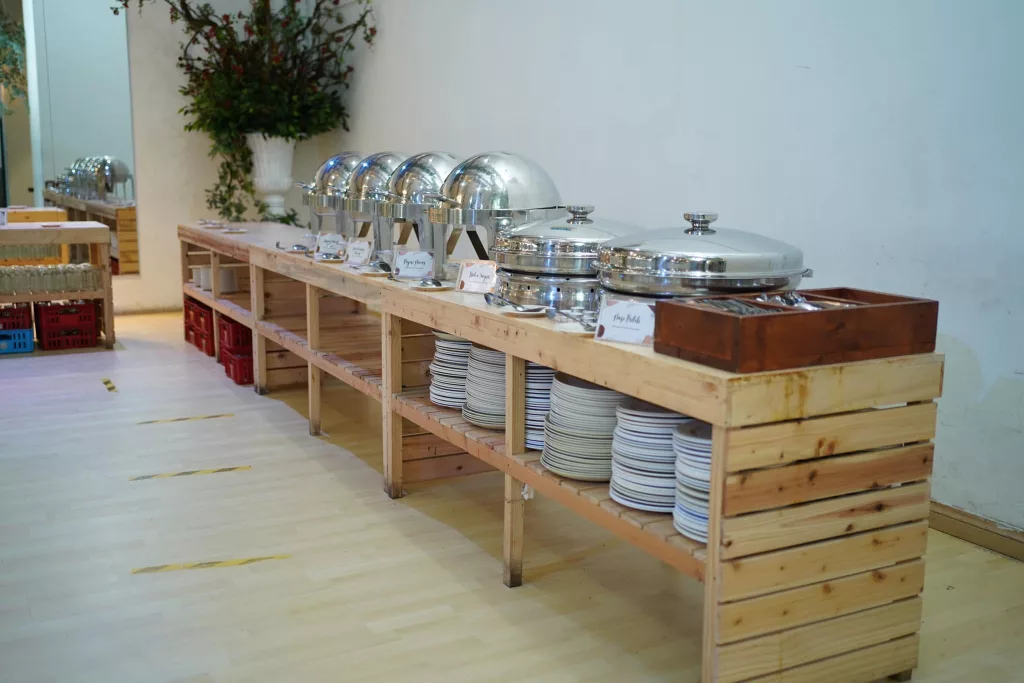 Kamalinda event & weddings is a bespoke wedding planning and styling company. They are obsessively passionate about beautifying and enhancing the smallest little details and turning them into the prettiest of things, creating a memorable and lasting impression.
Phone number: 011-1088 2769
Email: kamalindabest@gmail.com
Facebook: Kamalinda Events & Weddings
Instagram: Kamalinda Events & Weddings
Address: Utropolis Marketplace, Jalan Kontraktor U1/14, Hicom-glenmarie Industrial Park, 40150 Shah Alam, Selangor
Cahaya Kristal Event Planner
Cahaya Kristal event planner believes that you deserve a beautiful wedding, however intimate or grand it may be! A full-service event planning company based in KL. Whether you're looking to realize your dream wedding or simply aspire to have a low-waste celebration, Cahaya Kristal looks forward to journeying with you towards your special day!
Choose the ideal location from Cahaya Kristal's selection of more than 10 venues to plan the event of your dreams:
Bangi
Gombak
Renai Event Hall
De'orchid
Hulu Langat
Kuala Lumpur
Menara ™ Banquet Hall
Kristal hall, Menara TM
Putrajaya
Rawang
Nice Banquet Hall
Ivory One wedding hall
Simpol Garden
Shah Alam
The Hub @ A-Park
-The Square @ A-Park
Subang
Sungai Buloh
Phone number: 018-571 2453
Email: info@cahayakristal.com.my
Facebook: Cahaya Kristal Event Planner
Instagram: Cahaya Kristal Event Planner
Address: 1-1, Kemaris Avenue, Jalan Batu Arang, 48000 Rawang Selangor 48000 Rawang, Selangor, Malaysia
Biznaz Events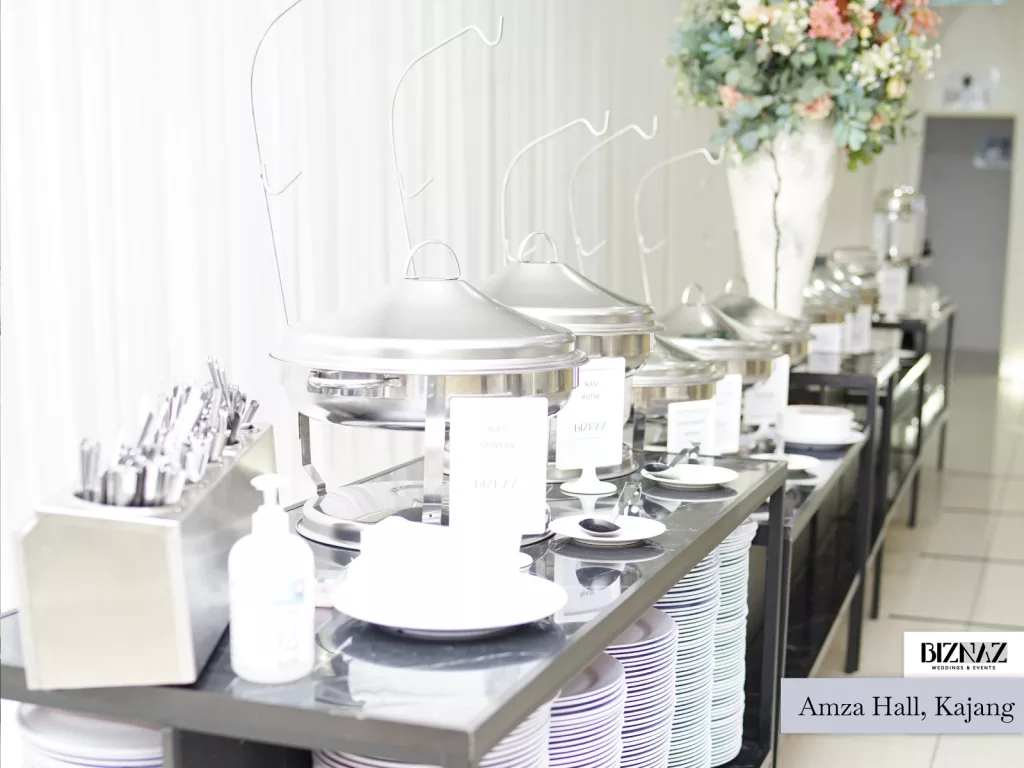 Biznaz Events are wedding planners in Malaysia who truly believe that every moment in your lifetime is worth celebrating.
With this vision, Biznaz Events wishes to be your lifetime event companion in Malaysia, with the vision of influencing lives by bringing people closer through creating moments of happiness and memories.
The Klang Valley is home to a number of halls owned by Biznaz Weddings & Events. Please select a spot where you can enjoy your wonderful day.
Kajang
Kuala Lumpur
Cyberjaya
Kota Kemuning
Bangi
Phone number: 010-369 0529
Email: biznazsdnbhd@gmail.com
Facebook: Biznaz Events
Instagram: Biznaz Events
Address: Kompleks Ostia Kajang, Lot M01 Tingkat Mezzanine Jalan Cheras, Kampung Sungai Kantan 43000 Kajang Selangor MY, Jalan Cheras, Kampung Sungai Kantan, 43000 Kajang, Selangor
The Wedding Heritage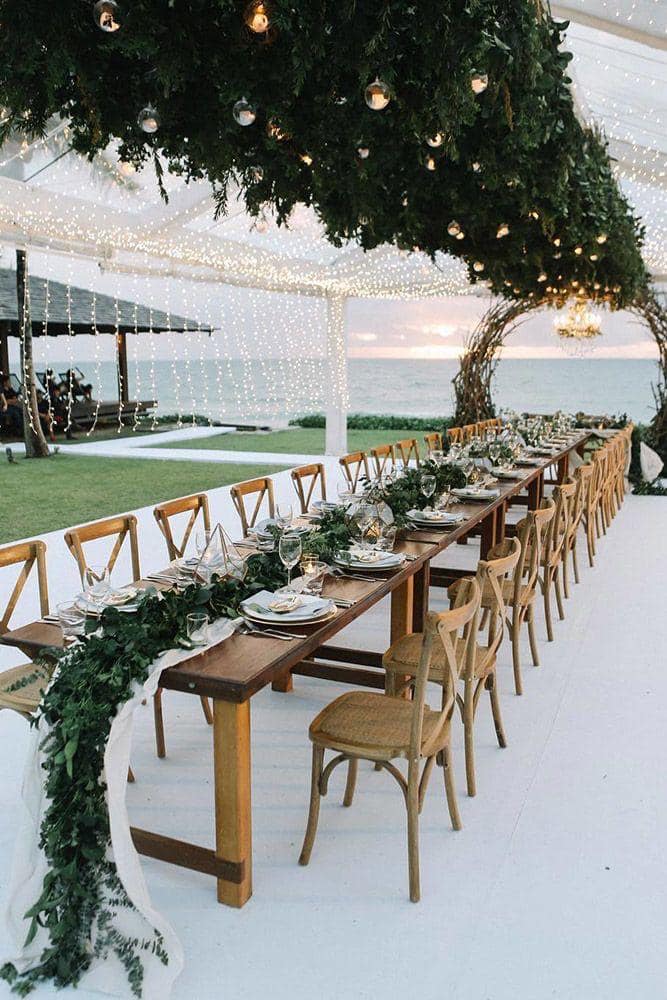 The Wedding Heritage is a creative team who specialize in wedding planning and decoration. Their client's experience with them is their top priority! They aim to create client's dream events by putting creative and professional effort on their special day and that's The Wedding Heritage's day to day job. Meeting the budget while bringing out the aesthetic part of the decor is something they do best.
You can choose from four excellent locations at The Wedding Heritage to celebrate your special day:
TWH Glasshall
TWH Bayswater KLCC
TWH De'Mansion
TWH Glass House Ampang
Phone number: 016-679 0091
Email: admin@theweddingheritage.com
Facebook: The Wedding Heritage
Instagram: The Wedding Heritage
Address: 2021, Jalan Sultan Yahya Petra, Cheras, 54100 Kuala Lumpur, Wilayah Persekutuan Kuala Lumpur
Venue Perkahwinan MEM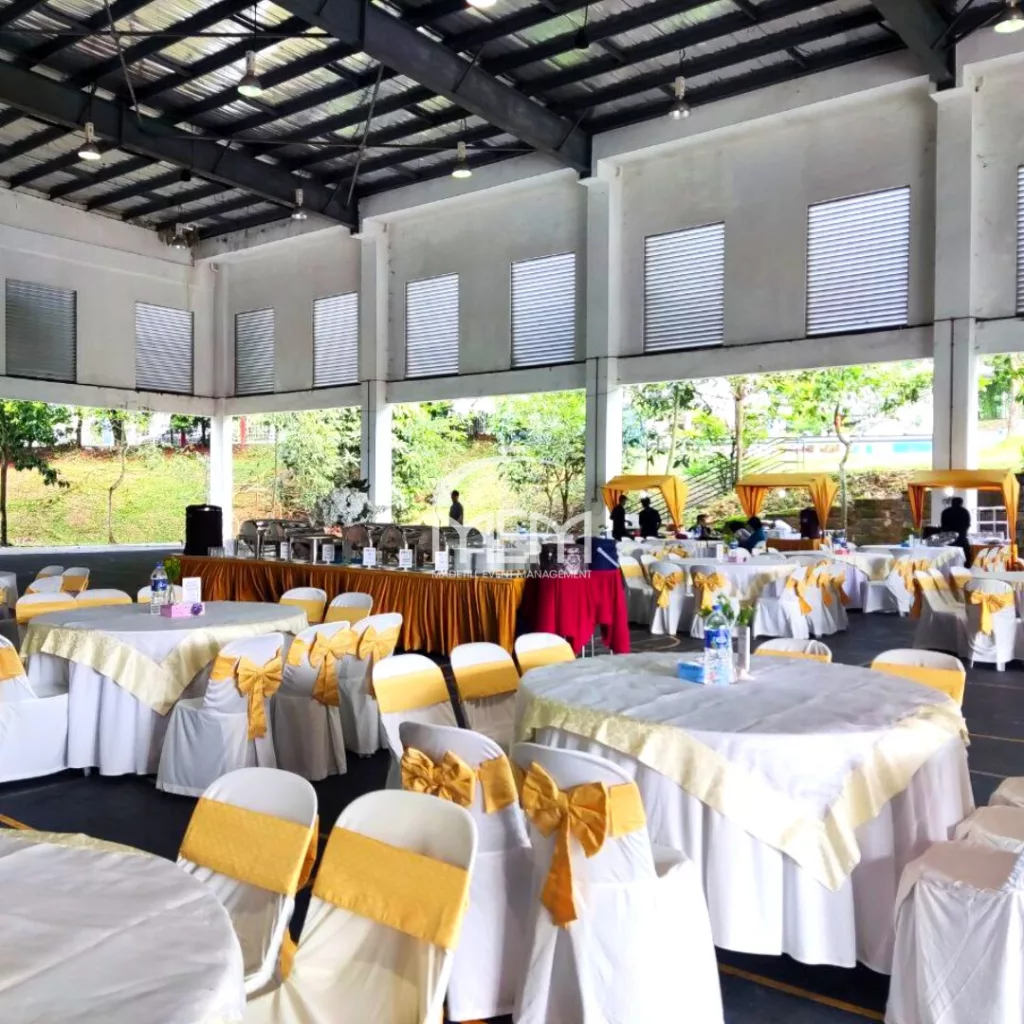 Venue Perkahwinan MEMs'' passion is creating entertaining and beautiful gatherings. They aim to accompany you through your wedding experience, from preparation to on-the-day event management, in order to produce celebrations that will have your guests raving! Simply put, they want to make your event exceptional, one-of-a-kind, and unforgettable
Venue Perkahwinan MEM provide venues and complete wedding packages around the Klang Valley:
Kajang Perdana Avenue
Segar Royale Garden Banquet Hall
Dewan Seri Cempaka
Pavillion Jubli Perak
Dewan Sireh Pinang
G2G Garden hall
Dewan SMAP Kajang
Dewan Masjid Al-Umm
Dewan Masjid UNITEN
Pavillion Seimpian
Puri Buana
MEM Wedding Place
Dewan AADK
Dewan Demesne
Dewan Sutera @ Kiz UKM
Serene Hall & Occasion
Dewan sri salina
Phone number: 011-1014 2018
Email: mem@madetillevent.com.my
Facebook: Venue Perkahwinan MEM
Instagram: Venue Perkahwinan MEM
Address: Lot 5082, Jln Ayer Hitam, Desa Camelia, 43000 Kajang, Selangor
Muas Mo Wedding & Events Stylist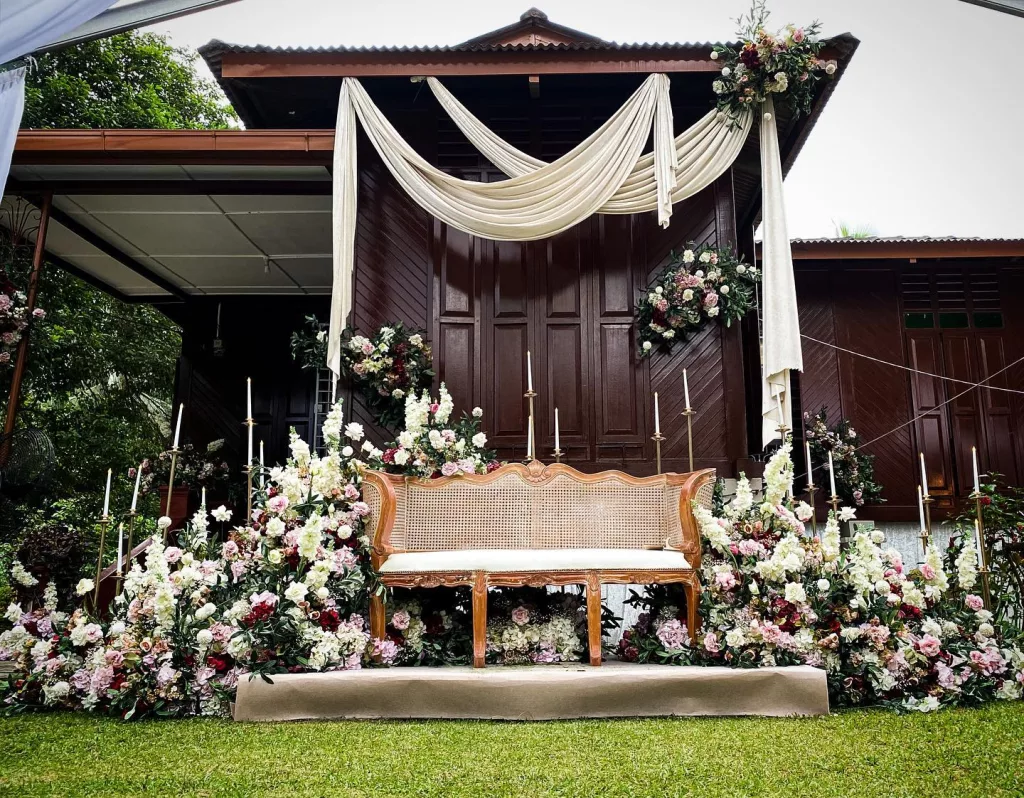 For their clientele, Muas Mo Wedding & Events Stylist specializes in organizing anything from small destination weddings to lavish banquets. All parties will receive individualized attention from Mo Wedding & Events Stylist. The Wedding Professionals crew is passionate about weddings and is filled with vigor and enthusiasm.
Phone number: 017-355 0366
Email: muasmo@gmail.com
Facebook: Muas Mo Wedding & Events Stylist
Instagram: Muas Mo Wedding & Events Stylist
Address: Trefoil Setia Alam, No. A-21, 15, Jln Setia Dagang AH U13/AH, 40170 Shah Alam, Selangor