Too many choices of wedding halls can also make the bride and groom dizzy. Everything just looks beautiful. Wanted to survey all the wedding venue near you in Selangor and feel like you just can't afford it?
Don't worry because we have listed ten wedding halls in Selangor that we really like their decorations. All have their own special features.
1. D'Tahta Wedding Venue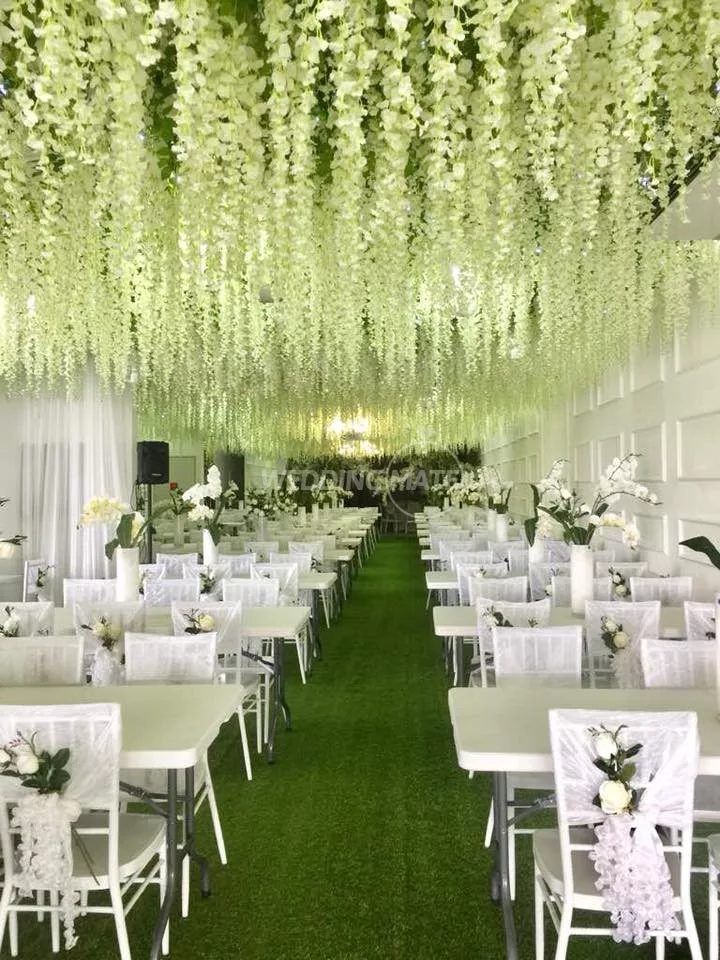 D'TAHTA @ i-CITY. THE NEWEST & MOST BEAUTIFUL hall @Shah Alam. 2 exclusive halls; White & Garden Hall.
D'Tahta wedding venue offers two different halls, White Hall and Garden Hall which are located just next to each other, these two halls can also be opened to combine into one spacious hall. It is one of the wedding venue in Selangor.
White Hall is a hall that is given a touch of English-style glamor with a white theme, while Garden Hall is a hall decorated with the concept of a green garden that reconciles the soul. This hall has been operating since February 2018.
2. Bizmilla City Hall Subang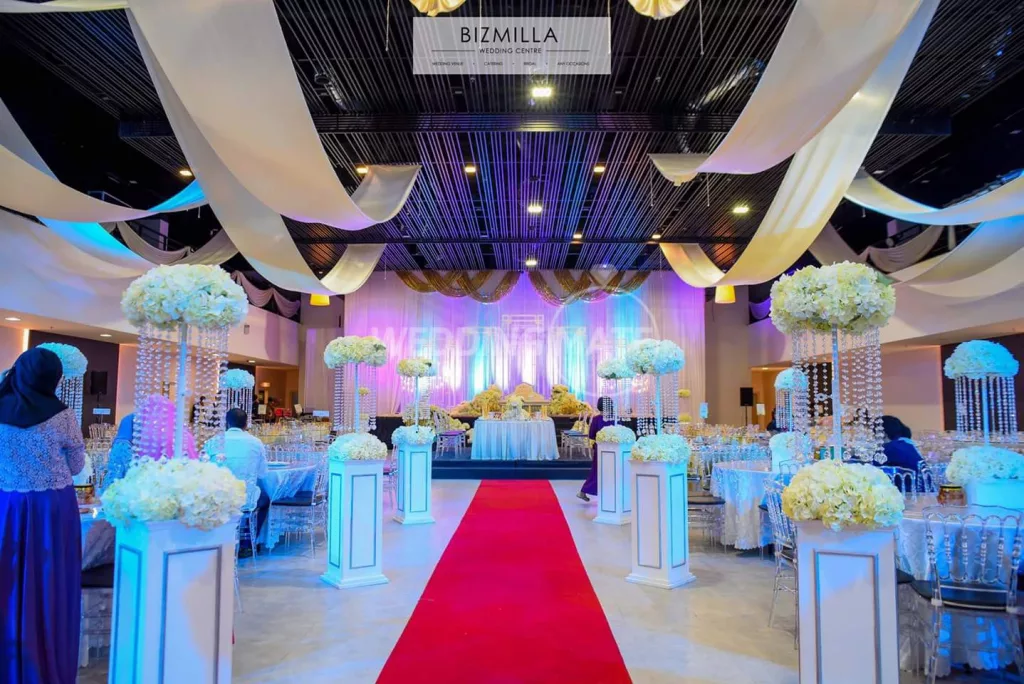 Bizmilla City Hall is a hall owned by BIZMILLA CATERING at BIZMILLA WEDDING CENTRE, One CIty Subang. Offering a COMPLETE WEDDING PACKAGE 100% Complete including the hall at a reasonable price. CITY HALL Wedding Complete Package RM23K /1,000 PAX.
3. Glass Garden House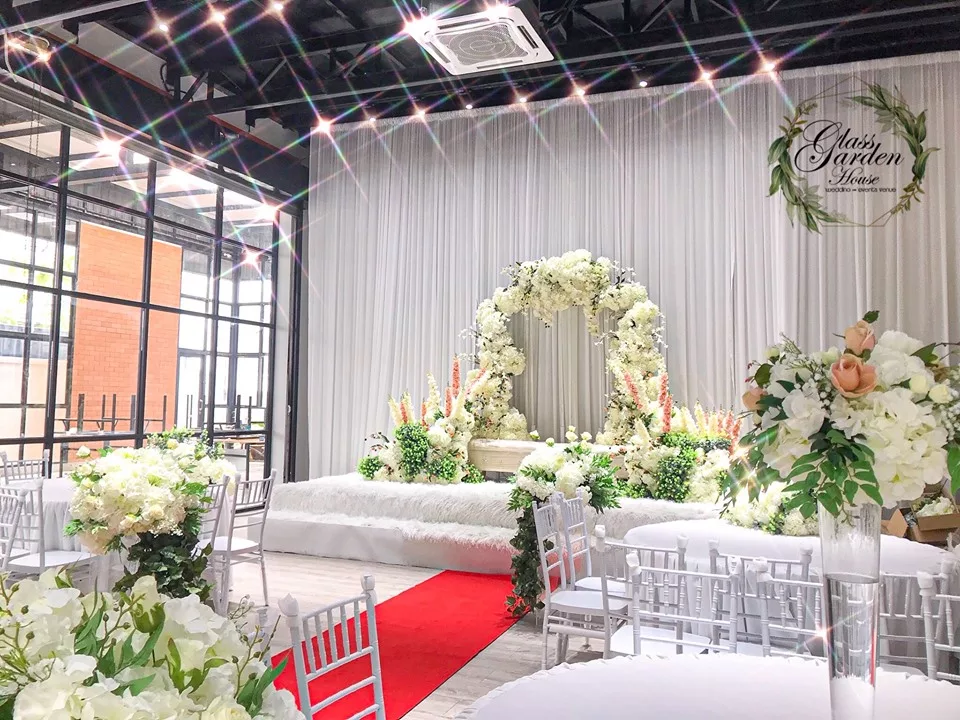 We offer a consulting and coordinating service for the event tailored to your desires. From the intimate, couple only affair, to your grand gala of infinite number, GGH has the expertise and efficacy to create the destination wedding you have always dreamed of 📍✨♥️
Looking for the perfect venue for your events? Plan yours at Glass Garden House's space! Suitable For trainings, workshops, product launches… you name it!
4. Kotak Hitam Event Space
Kotak Hitam by Todak is an event space located in Setia Alam. We host various types of events from training, meeting brainstorming, music showcase, media launch, press conference, fashion show, from wedding engagement to solemnization!
Event space that opened at Setia Alam, Shah Alam. We are super excited to open this space for you guys! Hope this video can be your reference for those who still looking for space for event.
5. Wedding Space by Wedding Station
One of the wedding venue in Selangor that you must see! Perfect for a private and intimate weddings, wedding space by wedding station is a 5 rooms bungalow house that can accommodate from 100pax to 1000pax event.
For extra accommodations, homestay is available only 20 meters away from the wedding house.
Comes with its owned wedding planner and event coordinator.
Located on one acre land, only 10 mins from Setia Alam (easy access from NKVE)
6. IMAN IRIS GRAND HALL
The price of the Pre-Opening Package Kaseh sayang from them according to your budget.
Looking for a venue for your wedding ceremony that is fully equipped and has an English Garden concept.
7. The Club Saujana Resort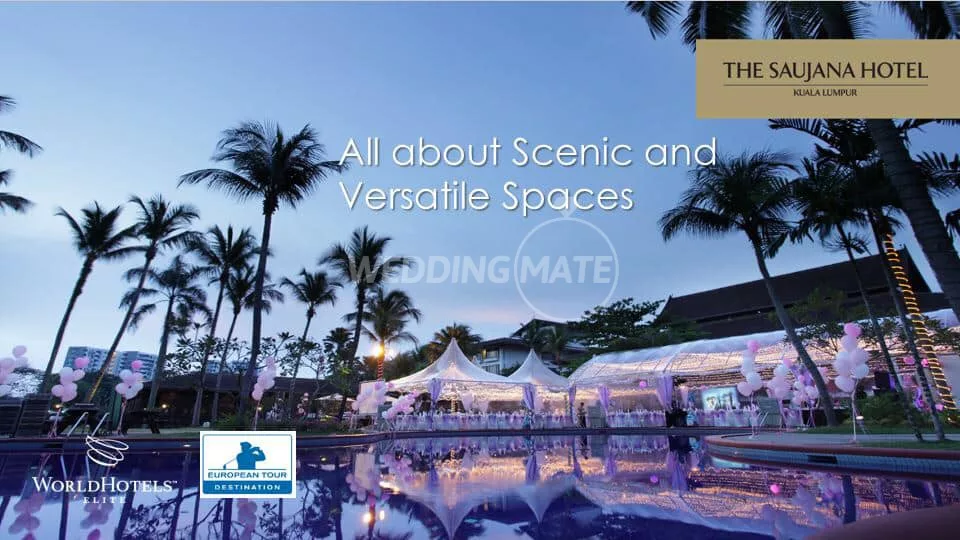 The Saujana Hotel Kuala Lumpur The perfect urban retreat set amidst a green haven for both business and leisure. Saujana Hotels & Resorts (SHR) is the hospitality flagship of the Malaysian owned Peremba Group. Our strength is in managing luxury and deluxe properties, including two luxury hotels in Kuala Lumpur, Malaysia. We operates a number of F&B dining outlets across our two key hotel properties in Malaysia, including fine dining restaurants in Kuala Lumpur as well as a stand-alone deli and a full-fledged catering division. Our experience extends from F&B concept design to profitable operations. The group also features its very own Wine Collection which is available in all its restaurants and bars. The hotel's loyalty programme "Lifestyle by Saujana" provides exclusive privileges for accommodation, dining and spa treatments.
8. Magica
Create your wedding dreams in the sophisticated, luxury hall of Magica at Star Avenue Lifestyle Mall, Subang. Our complete wedding package available, to accommodate up to 3,000 pax (buffet) and 700 pax (seated) at a time. More than 40 years in the wedding services industry as one stop wedding solutions, providing wedding venue, planning and other services. Market leader in the Northern region.
9. Madetill Event Management – Puri Buana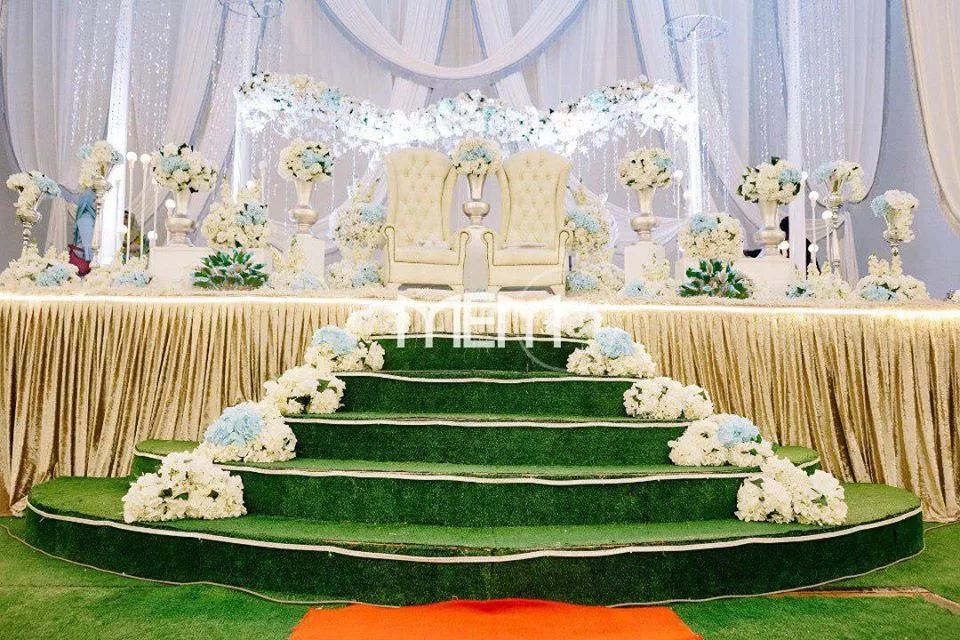 MEM are selling and provides rental service for various model of serving dome and baby dome, chaffing dish (normal & roll top), white porcelain, melamine, glassware, flatware, linen and range of canopy equipment to suite all function. Our services suitable for : ~ Corporate event ~ Wedding ceremony ~ Engagement event ~ Dinner etc
10. De' Laman Event Space Shah Alam
A moderate and modest 3-storeys building that is suitable for any occasions! We offer rental and events/wedding service at any time. Contact us to get more details and we're pleased to keep in touch with you