The bridesmaids are one of the important roles to assist the bride to complete the wedding. On the wedding day, the bride is the protagonist, so, the bridesmaids must remember not to steal the limelight. They must set off the bride's dazzlingness under the premise of ensuring their beauty. Thus, how should the bridesmaids choose their dresses? Here are some tips for choosing the bridesmaid dress code in Chinese Weddings.
Dress Colour
If it is a single bridesmaid, the colour can be slightly brighter when choosing a dress, but if it is a group of bridesmaids, the colour must be simpler and not too fancy. Do not wear a pure white dress, so it will not overwhelm the guests. Bridesmaid dresses should be lighter in colour than bridal dresses, and are unified with the wedding style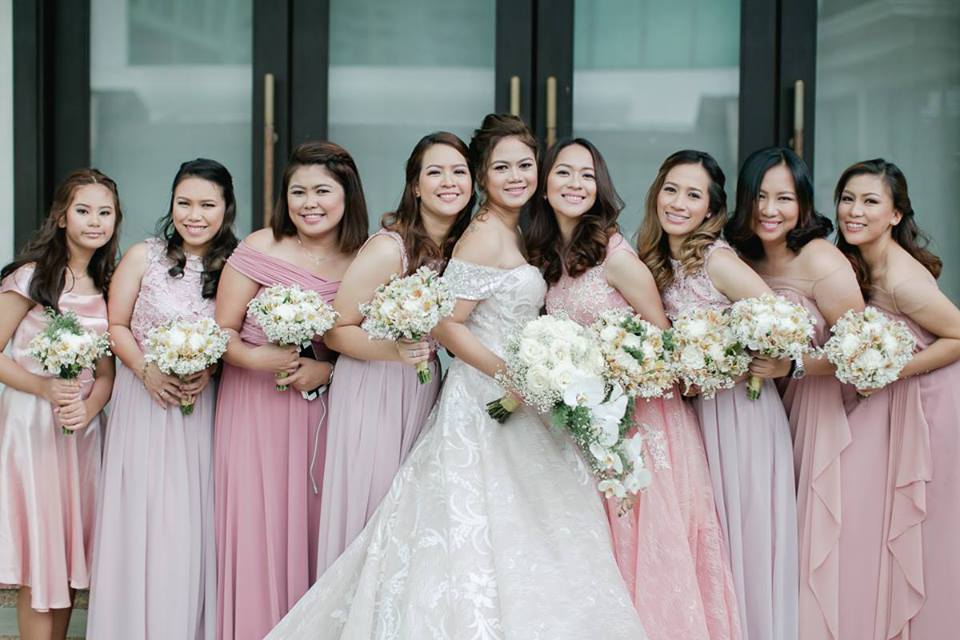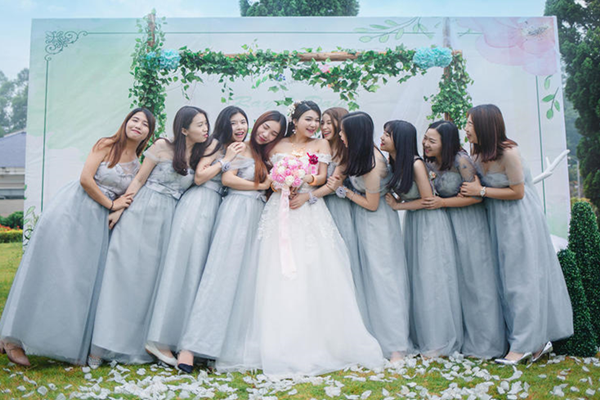 Dress style
Bridesmaids actually take on very important duties in a wedding. Thus, the most important thing about the dress style is that it should have enough comfort and flexibility. For instance, if you choose a short dress as a bridesmaid dress, be sure not to choose a style that is too short. In addition, the design of bridesmaid dresses must be simpler than that of brides in which the style of dresses should be between evening dresses and casual dresses.
Dress Size
If you are buying a dress, there will be no problems with size or fit. However, if it is rented, then you must pay attention to the size problem. Hence, the bridesmaids must try the dress in person. This is because the rented dresses are often incomplete or non-standard dresses, so, if there is something inappropriate for the try-on, you can take it for modification in time.
Wedding venue
In addition, another tips in choosing bridesmaid dress code in Chinese weddings is the wedding venue should be taken into consideration as well in which you should choose the dress according to the venue. For example, if the wedding is held in a luxurious hotel, it is great to choose a long and dignified dress.